Simon Tomblin, Managing Director of Rocket Rentals, said: "To increase safety and convenience for our customers, we are committed to supplying zero tail swing machines throughout the fleet from 1 to 22 tonne and all the Doosan excavators meet this specification. Kellands is one of the longest standing Doosan dealers in the UK with an excellent relationship and we have found them a very easy company to do business with.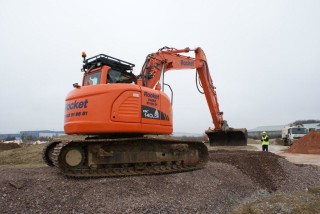 "As they're always working hard, it is unusual for customers to take the trouble to give us feedback on machines, but they have told us how pleased they are with the Doosan excavators and this has led to substantial repeat business for Rocket. We have been delighted with the care shown by our customers when they use our machines which matches the attention to detail we like to offer. This allows us to get an excellent return on investment on the Doosan machines as we like to rotate them every three years whenever possible."
As well as three year warranty cover, all the Doosan machines have been supplied by Kellands in accordance with the exacting specification set by Rocket. They are all equipped with check valves, Geith automatic hydraulic hitches, four sizes of bucket, vandal guards and electronic immobilisers.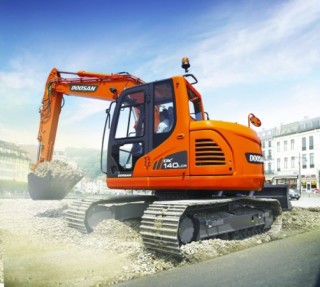 According to Rocket, the password entry required on the Doosan DX140LCR excavators has also been an excellent deterrent to theft and helps to ensure that only the correct operators are using the machines, providing a further level of protection in the field.

Simon Tomblin added: "We believe in going the extra mile, from the correct choice of reputable manufacturers and agents such as Doosan and Kellands to ensuring the products offer the specification our customers require, most of whom operate in the housing and civils markets.
"When a machine returns from a hire, we give it a complete valet, draining and cleaning both the oil and fuel systems and refilling to ensure there is no contamination for the next customer. Just in case there has been accidental damage to the machines, we even have a stock of replacement panels available to ensure the machine goes back out again in pristine condition."
Formed in 2003, Rocket Rentals is a family run business, operating within a 50 mile radius of the company's base in Dursley covering customers in Gloucestershire, Somerset, Oxfordshire and Wiltshire.