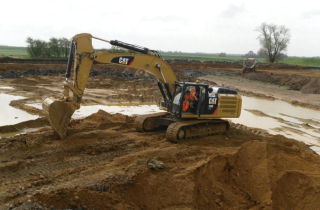 In 1987 Neil founded Neil's Plant. His first machine was a Cat 3C Backhoe Loader, which he operated himself. Expansion followed a few years later when he bought his first tracked machine, a second hand Cat 215 followed by a 428 Backhoe Loader.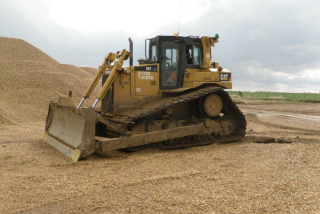 Neil was awarded a contract for gravel extraction and delivery to the new A14 construction, having to "dig deep" Neil stuck with his love of Cat's.. and purchased a new 215C and 225B Excavator and dump truck. A few years later his fleet grew to include a 953 and 963 Track-type Loader, a D8 and two 30 tonne dump trucks.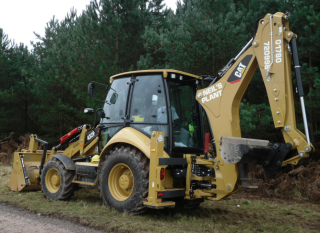 Last year Neil replace some of his dump truck fleet with three 730 ADT's followed by a D6T LGP Dozer. Over the 25 years of business Neil has sold and reinvested in Cat equipment and now has a fleet of 25 units, with the latest 432F Backhoe Loader and 336E LME Excavator already proving their worth.