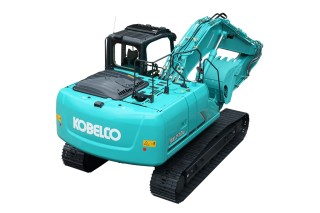 The SK210LC-9 and SK210NLC-9 are essentially the same machine but in standard and narrow track version. One is 3m wide; the other 2.8m.
Kobelco Construction Machinery Europe says these new Japanese-built diggers have "a host of new technical innovations".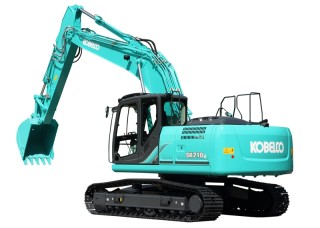 They are powered by a Stage IIIB compliant Hino JO5E-T5J turbocharged engine with a new energy efficient system with three operating work modes of Heavy, Standard and Eco. Factory tests indicate that compared to the previous SK200-8 series, when measuring the amount of soil moved per litre of fuel, the SK210LC-9 and SK210NLC-9 are 4.7% more productive in Heavy mode, 5.0% more productive in Standard mode and 17.3% more productive in Eco mode (which the old version didn't have).
A rear view camera is fitted as standard on these machines to provide an electronic 'third eye' and boost safety. The cab is designed to be spacious and airy with good visibility and ease of entry and exit. There's also automatic air-conditioning and a new sound system.

Further new Kobelco dash nine models are set to follow from Japan in the months ahead.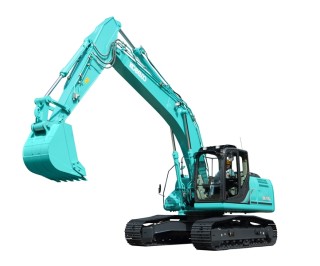 You can see full technical specifications of this new machine on Kobelco's website here.