The show which will be held biennially will be called PLANTWORX and will take place at Stoneleigh Park, Warwickshire, on the 14th, 15th, and 16th of May 2013.
It is said that the new event will be, "getting back to basics", after the demise of the famous SED show which in recent years had somewhat lost its way. The show will have a heavy emphasis on construction equipment, tools and accessories, with many more working exhibition plots available, which is what makes attending this type of event so much more exciting for visitors and exhibitors alike.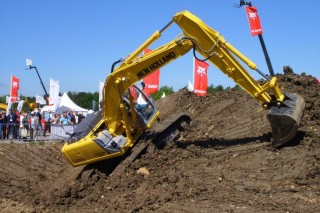 You can read the full details on the planned show by reading Phil Bishops full report here on the Construction Index.
From the Digger blogs point of view, I think we as an industry need to get fully behind this event, and I sincerely hope that we can all have some input into making PLANTWORX the success that it deserves to be.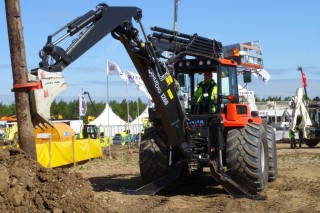 I know myself and many other people I have spoken too were gutted when SED was thrown into the bin after so many years. It was quite simply an institution to many of us, a great place to meet old friends, see new kit in action and generally" have the crack" on what was always a great day out.
The Digger blog raises its glass to this new venture!