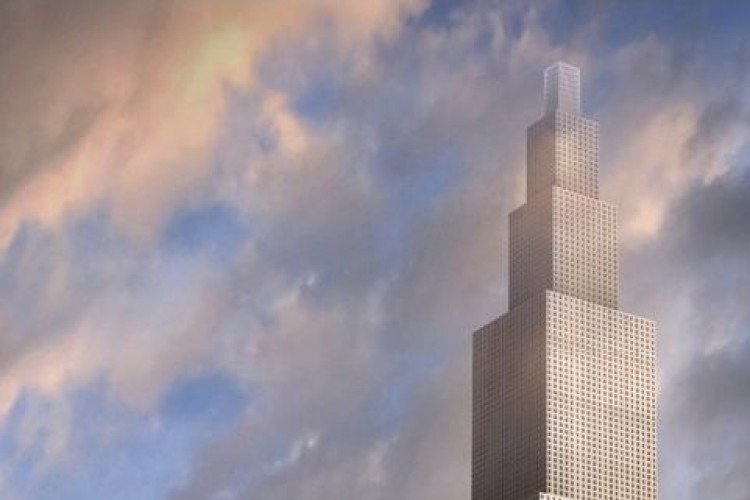 There had been rumours that it would take 210 days.
BSB has already built a 30-storey tower in 15 days.
The 838m-tall building will have a construction area of a million square metres. It will require 200,000t of steel and will have 104 lifts. The tower was originally to have been 660m tall with 200 storeys but the latest dimensions mean that it would take the title of the world's tallest tower from the Burj Khalifa in Dubai.
The Sky City project will be carried out in collaboration with architects and engineers of the Burj Khalifa and will use use BSB's modular technology, a construction method that features 95% factory prefabrication and a construction speed of five-storeys per day.
The project is due to start at the end of this year for completion at the end of March.
Video http://bit.ly/ff10bc15-storey block in just a week.. 
View more strange stories here… Toasted cheese closes Norwegian tunnel, New pub is made from containers, 90-day target for world's tallest tower, Tesco houses plus more..
Got a story? Email news@theconstructionindex.co.uk