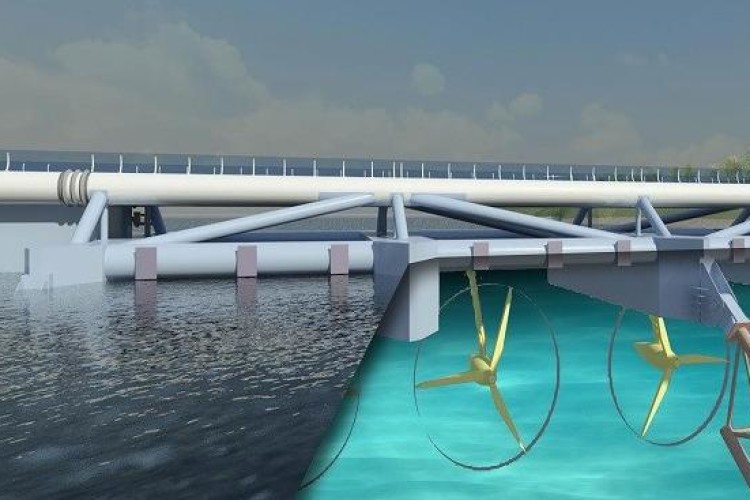 The Tidal Bridge business was established in 2015 to create floating plants that convert the energy into electricity. Dutch Expansion Capital (DEC) will remain as the other partner in Tidal Bridge.
In May 2017 Tidal Bridge started a feasibility study for the construction of a US$225m floating bridge on the Indonesian island Flores. Turbines beneath the Palmerah Tidal Bridge will generate up to 30MW from the tidal movements, providing electricity for over 100,000 people in the region.
 The share transfer is related to a strategic decision by Strukton to discontinue its activities in the Indonesian market. BAM International, which has been active as a construction and infrastructure contractor in Indonesia since 1970, is seen as the ideal partner for the realisation of the Palmerah Tidal Bridge project as well as the international dissemination of the Tidal Bridge concept.
Got a story? Email news@theconstructionindex.co.uk