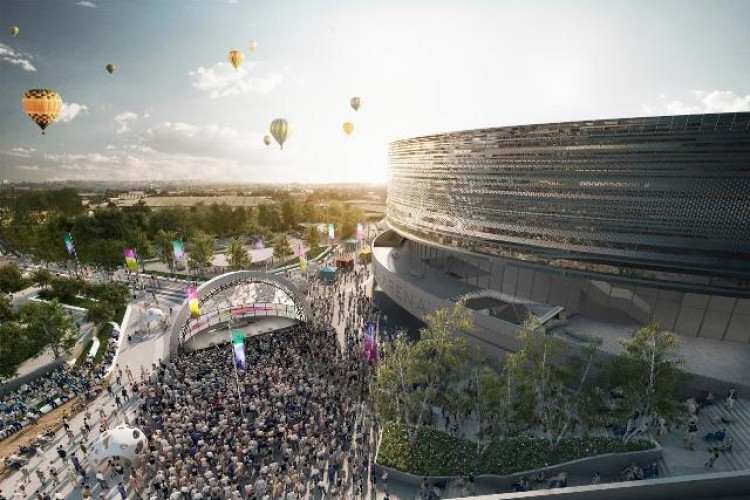 Buckingham Group Contracting, which had a pre-construction services agreement for Bristol Arena, has been put on stand-still after it emerged the plans could not be delivered for the £123.5m budget.
Consultants carrying out a value-for-money review of the proposed 12,000 capacity arena for Bristol have now been instructed by Mayor Marvin Rees to expand the scope of this review.
KPMG had been commissioned for the review, considering the financial case for the arena in a report which was due soon. Now its scope will expand to take in the location, design and the possibility of private financing as part of a wider assessment of options. The results are expected next month, with a decision on how to move forward with the project expected at a council cabinet meeting in January.
Buckingham Group Contracting has completed the professional services to be delivered under the pre-construction services agreement and presented its target cost for construction. It was beyond budget.
Mayor of Bristol Marvin Rees said: "Buckingham have done a good job and we now need to see what the wider review of the project says. I remain 100% committed to delivering an arena for Bristol and with this in mind it is right to look at every available option, along with the benefits and drawbacks of each. We can't commit to the current design on this specific site at any cost and I wouldn't want that kind of blinkered approach to become the arena's undoing".

 "A lot of work continues to go into the project and this pause shouldn't be mistaken for a backwards step. We're operating to the same decision-making timeline that's been previously announced. This is about doing the sensible thing in looking at all of the possibilities and being open minded about where the advice received takes us. Whatever happens, the arena will become reality and we remain on-track for a report to Cabinet in January."
The current projected budget for the arena is £123.5m, for which funding is available from the Economic Development Fund (£53m), operator contribution and income (£42.5m) and infrastructure funding associated with the wider Temple Meads East project (£28m). Building the arena to its current design on the proposed site remains highly likely to cost significantly more than this, although the precise target figure is commercially sensitive and remains confidential, the mayor said.
Marvin Rees continued: "What we're seeing with the cost is a challenge and we need to deal with it. I've asked our consultants KPMG to consider every avenue. This includes raising private investment, thinking about other sites and considering designs which could be delivered within budget. Nothing is off the table because one way or another this city is going to get an arena it can afford."
As previously reported, the council last year tried to get Bouygues to build its arena for less than £80m but the French contractor was unable to agree terms and left the project.
Got a story? Email news@theconstructionindex.co.uk