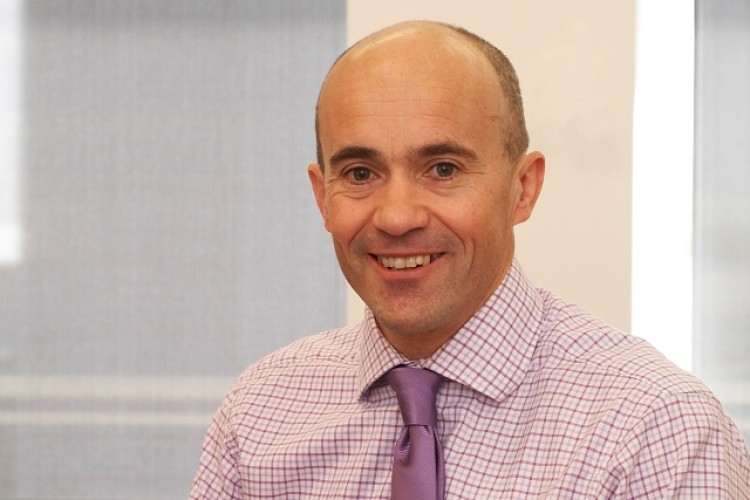 Adrian Belton will not be working out the six-month notice period set down in his employment contract but leaves 'at the end of 2016'. This effectively means next week as CITB offices are closed between Christmas and New Year.
Mr Belton's resignation was 'announced' for him by CITB chairman James Wates, which rather suggests that the chairman had a hand in the decision. A CITB spokesman said that the terms of the departure, including the absence of working any notice period, had been agreed between the two men. The spokesman denied that Mr Belton had been sacked, saying that it was his own decision to leave so quickly.
The official statement reads: "CITB chairman James Wates today announced that Adrian Belton has resigned as chief executive of CITB and will leave at the end of 2016."
Mr Belton had been chief executive since April 2014. Last year his basic salary was £140,000 and total remuneration package was close to £200,000.
With no succession strategy in place, chief financial officer Sarah Beale steps in as acting chief executive and James Wates will himself take a more hands-on role.

Mr Wates said: "I would like to thank Adrian for his dedicated service to CITB and to our industry. In the past three years, Adrian has led the development of key organisational reforms that have enabled and shaped CITB's future offer to industry. Now that a plan has been delivered to the board, Adrian has decided the time is right to leave CITB and pass on the baton for a successor to deliver on that plan.
"CITB is now moving onto the next phase of its reform, which is engaging with industry on how it will support, delivering the required change and consulting on a new Levy Order.  This includes reforming the Grants Scheme to ensure that Levy funds are invested in the skills most needed by our industry.
"Sarah Beale will step up to be acting chief executive, in accordance with established succession arrangements. She has excellent knowledge of the organisation and our industry, and a practical, hands-on approach that will be needed for this next phase of engagement and delivery.
"As chairman, I will take a more direct role in engaging with industry during this time, and providing support to Sarah and the rest of the executive team, in whom the CITB board and I place our full confidence."
Sarah Beale has worked for the CITB for 11 years in various roles, including corporate performance director since 2013 and chief financial officer since 2014.
Got a story? Email news@theconstructionindex.co.uk