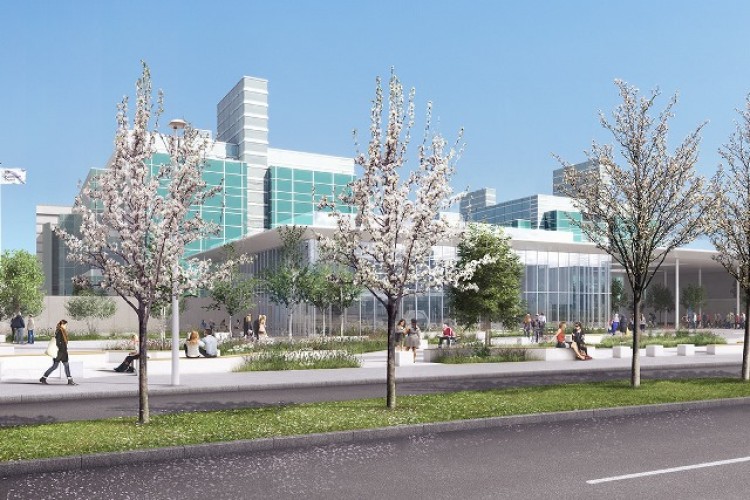 The three contactors have been selected to deliver the four key elements of the £400m capital spend programme to create the campus. This includes building and refurbishing new and existing laboratories and office areas; construction of a new arrivals area and logistics centre; and site-wide infrastructure including car parking.
Kier won the first lot, valued at £160m, for the new build of a specialist bioscience laboratory building.
Lot 2, the refurbishment of the main building, including laboratories and offices, was won by Wates Construction, which also won Lot 3, the arrivals, administration and logistics buildings.
VolkerFitzpatrick, won Lot 4, the civil engineering works for site-wide infrastructure, external works and an energy centre.
The next steps will see the contractors working with Public Health England's design teams and preparing the site for major construction. This is planned to start in 2019, with phased completion starting in 2021. It is hoped that the campus will be fully operational by 2024.
PHE Harlow, as the campus will be known, is expected to employ up to 2,750 people by 2024, with scope for further expansion.
Facilities from Porton in Wiltshire and Colindale in north London, as well as PHE's central London headquarters, will be relocated to the campus.

PHE deputy chief executive Richard Gleave said: "Much of the work to create PHE Harlow is highly specialised so it's especially pleasing to have secured three of the best companies in their fields to deliver that work. This is yet another milestone for PHE and we can now look forward to the chosen contractors coming on board and bringing their considerable wealth of experience and skills to our programme.
"We are also delighted at the very significant opportunities that the construction of PHE Harlow will offer in the surrounding area."
Nigel Brook, Kier Group executive director for construction and infrastructure services, said: "This £160m project is another significant award for Kier in bioscience, building on our track record as a specialist delivery partner in the sector with projects including biomedical research facilities for the University of Cambridge with Project Capella and the Sainsbury laboratory as well as the state-of-the-art Derriford Research Facility for Plymouth University."
Wates Construction regional director Ian Vickers said: "PHE Harlow will play a pivotal role in improving public health, providing state-of-the-art facilities for industry-leading scientists and doctors to address some of the most pressing medical and environmental challenges the world is currently facing. It is therefore a particular privilege for Wates to be awarded two of the four lots. It is also a huge responsibility, and over the next year we will be working closely with PHE and other partners as we prepare to start on site in early 2019."
The sentiments were echoed by VolkerFitzpatrick managing director Richard Offord, who said: "We are delighted to be working with PHE on such a forward-thinking project. The new public health science campus will support the growth of the local area and we are looking forward to starting work on this exciting opportunity."
Got a story? Email news@theconstructionindex.co.uk