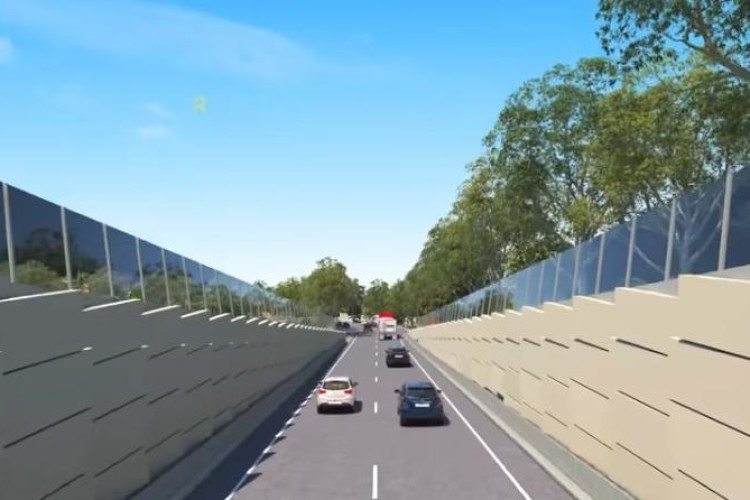 Premier Daniel Andrews joined minister for roads Luke Donnellan to unveil new 3D videos, images and maps of the mega project. In response to community feedback, the new design features more open space with new green bridges, a new noise standard and 25km of new and upgraded walking and cycling paths.
The twin three-lane tunnels are now 5.3km long to protect homes and environmentally sensitive parkland above, with the ventilation structures as far away from homes as possible.
The design also features 1.2km of lowered road to minimise the visual impact and create more open spaces with green land bridges.
Andrews said that he plans to put the North East Link out to market within the first 100 days if re-elected, so that construction can start in 2020. The road would then be expected to open in 2027.
Donnellan said: "North East Link will be Victoria's longest road tunnel, with massive land bridges and a series of high-tech interchanges to minimise impacts on homes, businesses and environmentally sensitive areas."
"These designs show the community what North East Link will look like, how it will improve local access, open up new public spaces and how it will be built to the toughest noise requirements in our state's history."
Got a story? Email news@theconstructionindex.co.uk