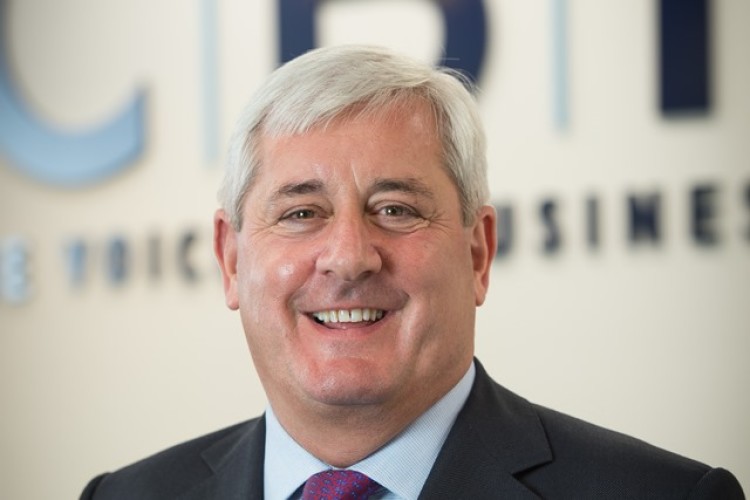 Mr Drechsler said a new runway in the southeast "can help transform the next decade of British construction".
Speaking at the Airport Operators' Association Conference yesterday, he was not so bold as to say where he thought the new runway should be built, but urged a decision to be made and a timetable to be set out.
In July the Airport Commission published its final report to government recommending that a third runway be built at Heathrow Airport in preference to a second runway at Gatwick. The government has committed to making a decision of some kind by the end of the year.
Mr Drechsler said: "Every day, month and year we delay building a new runway has a price – in lost trade. But a new runway doesn't just help businessmen and women close deals in faraway lands. It's about jobs and growth for people and firms right across the United Kingdom.
"To provide the skilled workers, makers and exporters of tomorrow though, we need to push for brave, political leadership today. Our window of opportunity is closing fast. We welcomed the prime minister's commitment to a decision by Christmas, so want to see a clear decision and timetable set by government.


"Anything less would be a continuation of the 'not in my generation' approach which got us into this mess in the first-place. We can't pass the buck on Britain's future any longer. The buck stops here, with us. We are the ones who will have to make this change happen, so it's crucial we all work together to get it built."
Paul Drechsler was chief executive of Wates from 2006 until last year. He told the airport operators: "Building a new runway today can help transform the next decade of British construction. Wherever it is built, the benefits would be felt right across the UK through supply chains, creating jobs in, and opportunity for, businesses small, medium and large.
"Look at the construction of Heathrow's recently completed Terminal 2. The structural steelwork for the roof was made by firms in both Lancashire and Yorkshire. Over 5,000 direction signs were made by a company in Exeter.
"The Airports Commission estimate that a new runway in the southeast could create up to 94,900 manufacturing jobs. This has the real potential to leave a legacy of British construction excellence that can then be exported right across the globe."
He added: "In building a new runway, we wouldn't just be laying asphalt. We'd be laying the foundations for the skilled workforce of the future, training tomorrow's electricians, engineers and mechanics the country will need in the long-term."
Got a story? Email news@theconstructionindex.co.uk