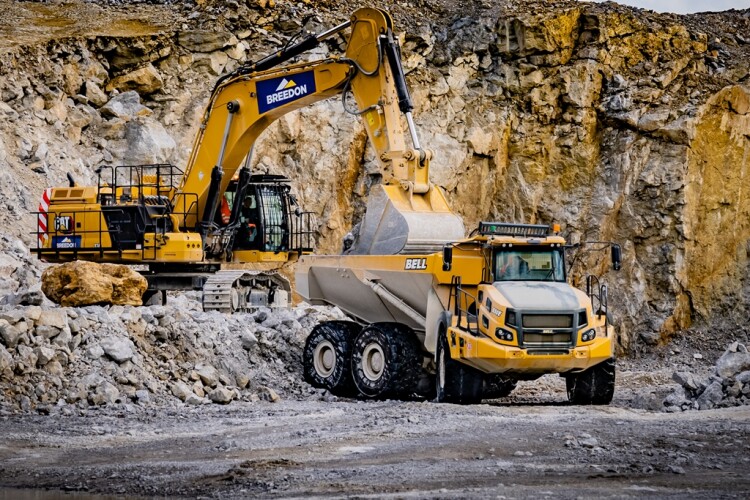 In the six months to 30th June 2023 Breedon Group grew revenue by 11% to £742.7m (2022 H1: £671.1m). Pre-tax profit was down 5% at £56.5m (2022 H1: £59.5m).
The growth in revenue was not because Breedon was busier this year. In fact business has been slower but, in line with inflation across the board,  it has been charging more for its product.
Or as the board put it: "Dynamic pricing tailwind more than offsets expected lower volumes."
Excluding the six bolt-on acquisitions completed in the last 12 months, including Broome Bros and Minster Surfacing, like-for-like revenue growth was only 7%.
Volumes performed broadly in line with industry forecasts, Breedon said. On a like-for-like basis, aggregate volumes reduced 6%, asphalt 3%, cement 3% and ready-mixed concrete was marginally lower compared with the first half of 2022.
Chief executive Rob Wood said: "In the first half our vertically-integrated and local operating model has again come to the fore, leveraging our long-term customer relationships and deep market knowledge. Our first class team has operated with great agility to deliver a strong start to 2023 for which I thank them sincerely and we are well-positioned for the second half of the year.
"The long-term structural dynamics driving infrastructure spending and housebuilding in GB and Ireland have not changed. To ensure we can efficiently and sustainably meet long-term demand for our essential construction materials, we have re-doubled our focus on those factors under our control; keeping our people safe and well while minimising the cost of production and maximising the value of the extensive portfolio of assets we own and acquire.
"By emphasising the operational factors we can influence, we will ensure we remain competitive and continue to deliver outstanding results. By challenging our procedures and practices, we can be sure we will be in the strongest possible position when our end-markets return to growth."
Earlier this year Breedon Group plc moved its stock market listing from the Alternative Investment Market, aimed at smaller companies, to the main market of the London Stock Exchange. [See previous report here.] Breedon expects to be eligible for inclusion in the FTSE 250 and FTSE-All share indices at the next index review in September 2023
Got a story? Email news@theconstructionindex.co.uk