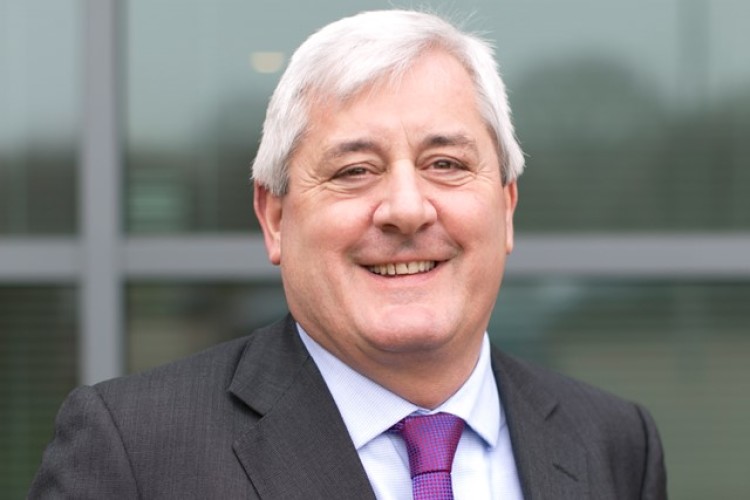 CBI members will be asked to endorse Paul Drechsler's appointment as president at the annual general meeting on 13th July. It follows his nomination by the chairmen's committee in a process led by the current president Sir Mike Rake. 
Paul Drechsler joined Wates in September 2004 and was chairman and chief executive from 2006 until 2014.
He is currently non-executive chairman of Liverpool-based shipping and logistics group Bibby Line. He is also chairman of the board of the charity Teach First and chairman of the National Skills Funding Agency. He is a board member of Business in the Community and chairman of its Education Leadership Team.
Commenting on Mr Drechsler's nomination, Sir Mike Rake said: "Paul brings with him an impressive breadth of experience of leading companies of all sizes across varied sectors operating internationally and domestically, and of public companies and privately-owned firms. He combines this with a passion and a drive to ensure that business is recognised as a force for good and at the heart of the community.
"Paul is a fantastic advocate for businesses of all sizes and will play a vital role in continuing to ensure the CBI's voice is heard loud and clear on the economic and political issues that affect growth and jobs, including reform of the European Union and devolution."
Mr Drechsler himself said: "I am delighted to have been nominated for the role of CBI president. This is a critically important time for the economy with plenty of challenges ahead. I look forward to continuing Sir Mike's excellent work with CBI members and politicians to boost jobs and growth across all UK businesses, regions and nations.

"The coming months will be dominated by the prospect of an EU referendum and my focus will be on working with businesses and the government to champion ambitious reform to ensure the EU delivers for businesses and citizens at home and on the continent.
"While EU reform is top of the agenda, we mustn't lose track of other important growth priorities, including ensuring we have an education system that addresses skills shortages and enables all young people to have fulfilling careers.
"I will also focus on securing the high-quality infrastructure the UK needs to compete on the world stage and ensuring growing firms can access the range of finance options they need to thrive."
Aged 57, Paul Drechsler was born and grew up in Dublin. After graduating from Trinity College Dublin with a honours degree in engineering science he moved to the UK and spent the first 10 years of his career with ICI on Teesside. That was followed by 14 years holding various senior positions and living in Brazil, the USA and the Netherlands, concluding with five years as chief executive of one of ICI's international businesses and as a main board director (1998-2003).
He has been a member of the CBI board since 2012 and was chairman of the CBI energy policy committee between 2007 and 2012 and a member of the chairmen's committee.
Got a story? Email news@theconstructionindex.co.uk