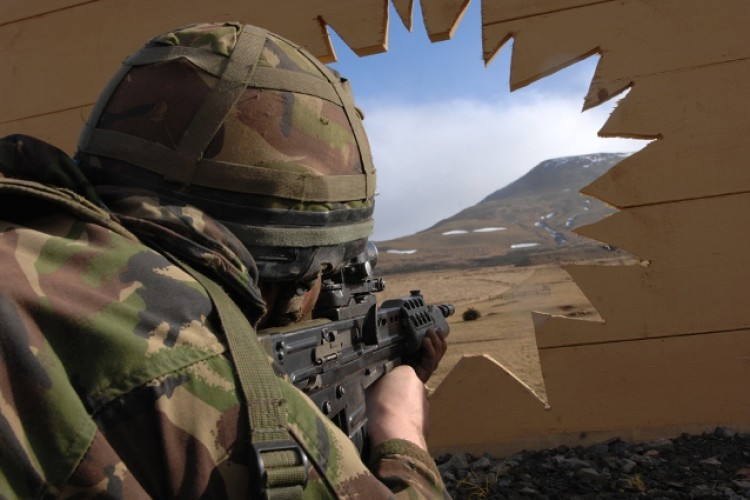 The chosen contractors are: Balfour Beatty, Carillion Construction, Kier Graham Defence, Miller Construction and Wates Construction.
The framework runs for an initial four-year period, with the option to extend for up to three years. The individual projects will be valued at up to £50m.
The National Capital Works Framework will operate alongside six regional frameworks (for projects valued below £12m) and can be used at any defence site across the UK.
The framework will introduce the use of building information modelling (BIM) to Ministry of Defence construction projects.
DIO chief executive Andrew Manley said: "For the Armed Forces to live, work and train effectively on the military estate, the DIO is putting in place an agile new suite of contracts under Next Generation Estate Contracts. The capital works frameworks provide for ever improving value for money, competitive tension and the ability to meet the demand of future requirements across the UK defence estate. Defence transformation under the strategic defence and security review is driving major change and modernisation and we will be looking to our industry partners for their support by sharing their expertise with DIO service delivery staff as the programme moves forward and project requirements are identified."
Balfour Beatty executive director Bob Clark said: "It is a tremendous privilege to be appointed to the Defence Infrastructure Organisation's National Capital Works Framework. We are committed to continuous improvement and have a proud track record of delivering major defence projects including the £280m USAF housing framework for visiting US forces and the £160m Flagship programme delivering the Royal Navy's Training Estate Programme, and we are looking forward to working with the Defence Infrastructure Organisation over the duration of this framework as well."
Balfour Beatty's position on this national framework follows last month's appointment to the DIO regional framework for capital works projects for East Midlands and Eastern England, valued at £250m, and last week's contract award to Balfour Kier JV for the new £121m Defence College of Technical Training at the former RAF Lyneham airbase.
Wates Construction's head of government sector Andrew Riggs said: "We are delighted to have been selected as one of only five contractors to deliver complex and strategically important projects for the Defence Infrastructure Organisation, today's announcement demonstrates the higher standards of selection that contractors must meet when bidding for this work."
"From building Mulberry Harbours in the run-up to D-Day, through to providing the latest in modern accommodation for Britain's armed forces, Wates has always sought to work closely with Britain's defence estate throughout its history. This announcement is a significant milestone for us and, as a leading privately-owned family contractor, we are proud to lend our expertise in delivering major projects for the MoD."
Miller Construction chief executive Chris Webster said: "We are delighted to have secured a position on this important national framework and to be recognised as a leading supplier to the Ministry of Defence. 
"As a national provider we have a proven track record of providing best value and highest quality working, training and living environments that our armed services personnel and their families deserve.  We look forward to delivering the next generation of defence projects across the country on this Framework."
He added that Miller was also pursuing a number of the remaining regional frameworks.
Got a story? Email news@theconstructionindex.co.uk