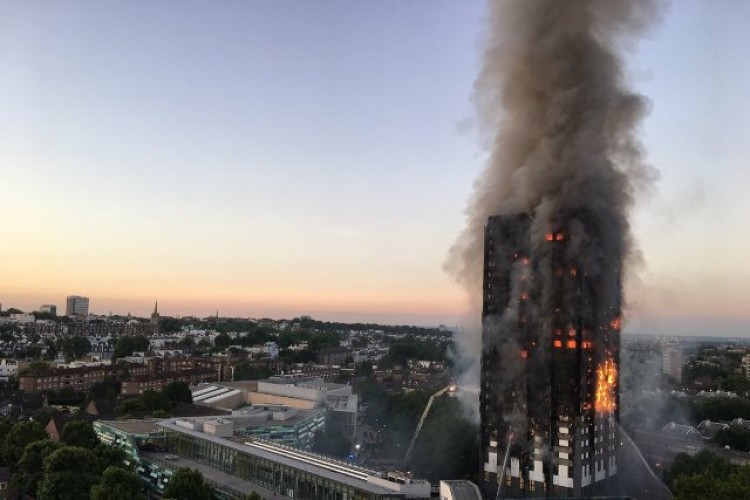 Housing secretary Sajid Javid has put out to consultation proposals to strengthen fire testing for cladding systems on residential buildings.
The revisions are a result of the recommendations made by Dame Judith Hackitt in her interim report from the review into building regulations and fire safety published last year. The government commissioned the former HSE chair to take a fresh look at building regulations in the wake of the June 2017 Grenfell Tower fire in London.
The consultation is seeking views on whether desktop studies based in calculations, instead of actual physical tests, are appropriate for all construction products, wall systems (cladding) or for any other purpose.
If desktop studies are deemed appropriate, the proposed changes include improving the transparency of assessments, enabling proper scrutiny of results and ensuring that the studies can only be carried out by properly accredited bodies that have the relevant expertise.
The consultation paper is called Amendments to statutory guidance on assessments in lieu of test in Approved Document B (Fire Safety). It says that if the proposed changes are made to Approved Document B, it would cost industry £8m over the first 10 years.


The consultation runs until 25th May 2018. [Link here for more details at www.gov.uk.]
Housing secretary Sajid Javid said: "We have listened carefully to Dame Judith Hackitt and we are taking action to strengthen building regulations guidance, which could mean that the use of desktop studies are either significantly restricted or banned altogether.
"This demonstrates the tough measures we are prepared to take to make sure that cladding tests are as robust as possible and people are safe in their homes."
The government has also commissioned the British Standards Institution (BSI) to draft a standard for the extended application of BS8414 results. This will provide rules for assessments relating to cladding systems, in support of the new proposed requirements. Once the new British Standard is introduced for cladding systems, following it would be the expectation.
Got a story? Email news@theconstructionindex.co.uk