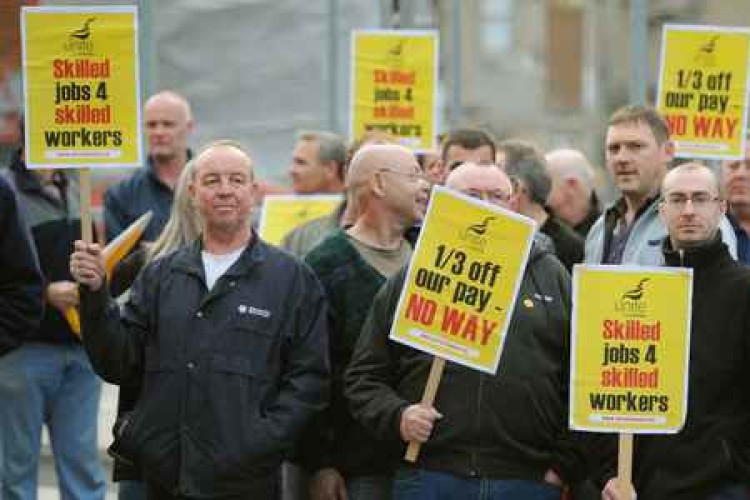 In return, the Unite union has agreed to end all protest action.
Eight contractors originally planned to move from old Joint Industry Board agreements to a new single Building Engineering Services National Agreement (Besna), drawn up by their trade group, the Heating & Ventilation Contractors Association (HVCA).
Noting how upset employees were by the new deal, MJN Colston swiftly backed down. After months on protests outside sites across the country, a vote for strike action and an intervention from the American Teamsters union, Balfour Beatty Engineering Services last week dropped plans to introduce Besna. NG Bailey followed suit earlier this week, describing Besna as "untenable".
Now the remaining five companies - Crown House Technologies, Gratte Brothers, Spie Matthew Hall, Shepherd Engineering Services and T Clarke -  have also backed down. When Balfour Beatty and NG Bailey pulled out, Besna was dead. Now it is officially buried.
In its first statement on the issue since Balfour Beatty's withdrawal, HVCA said: "In consultation with the remaining companies and following discussions with Unite, it has been agreed that HVCA will withdraw its proposal for the Building Engineering Services National Agreement (Besna).
"As a result of today's decision by HVCA, Unite has agreed not to pursue further industrial action or protests against the BESNA companies.
"HVCA, supported by its member companies, will now engage in high-level talks with Unite within an agreed timeline, with the aim of creating new proposals and ensuring agreed terms are honoured."
Got a story? Email news@theconstructionindex.co.uk