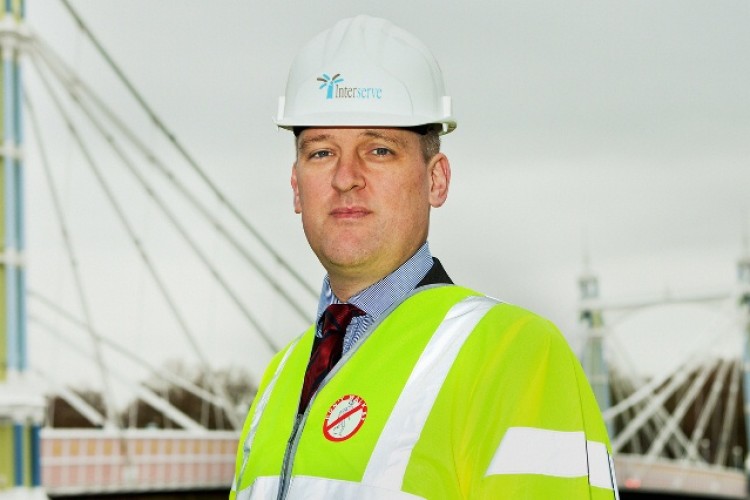 For the six months to 30th June 2015, the 1.1% operating margin of its UK Construction business was described as "below our medium term expectations". It was blamed on "the impact of supply chain volatility and inflation, together with the pressures on contract close-outs in the current challenging contracting environment".
The group as a whole grew its first half revenues by 16% to £1,595.1m (2014 H1: £ 1,374.8m).
Profit before tax was up 19% to £33.7m (2014 H1: £28.3m).
Revenue growth was broadly evenly split between the Support Services and the Construction divisions. Support Services revenue was up 15% to £933.1m and Construction revenue was up 16% in the UK to £500.7m.  Revenue from its construction operations in the Middle East was up 31% to £130.3m.
However, while contribution to total operating profit from Support Services was up 19% to £44.0m, Construction's contribution was down 17% to £10.2m. UK Construction contributed just £5.3m, with an operating margin of 1.1% – down from 1.9% for the same period last year.
No improvement in UK construction margins are envisaged this year. In its statement, the company said: "The challenges of the current trading environment, combined with marked supplier cost inflation resulted in margins dipping below our medium term expected range at 1.1%.  Although tender pricing is improving and the risks associated with supply chain insolvency and pricing inflation are beginning to recede, we expect margins to remain tight in the short-term."


RMD Kwikform remains a star performer within the group, with revenue grew 15% in the first half to £104.2m (2014 H1: £90.9m) and operating profit was up 33% to £18.6m, with an operating margin of 17.9%.
Chief executive Adrian Ringrose commented: "We have made good progress in the first half of the year in markets that offer both opportunities and challenges. We have delivered volume growth across the board, and strong profit performances in our Support Services, Equipment Services and International Construction businesses.
"Market conditions in UK Construction have remained challenging although demand continues to strengthen and the expanded future workload is encouraging.
"Our focus on providing high quality services for both new and existing clients resulted in strong work winning during the period, with our future workload rising 11% over the 12 months to June to stand at a record £8.3bn.
"We expect the premium to the national minimum wage announced in the recent Budget to have an initial adverse impact on margins in the UK Support Services segment of £10m-15m in 2016, receding over the next few years thereafter as the change is priced in to relevant contracts."
Got a story? Email news@theconstructionindex.co.uk