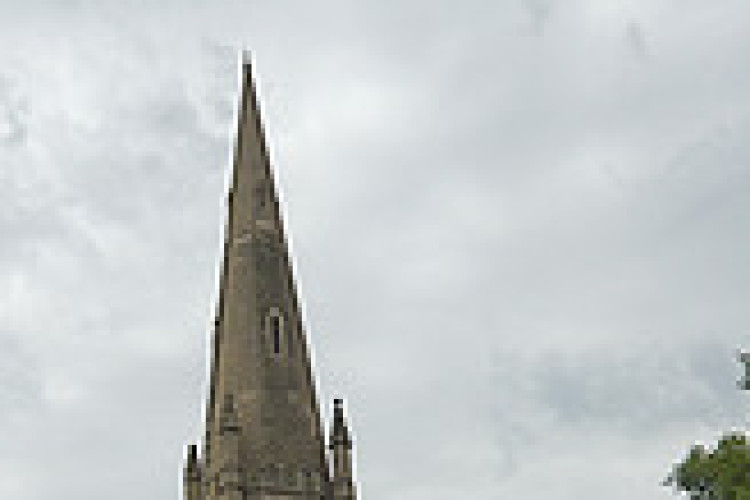 The worker, who does not want to be identified, fell three metres from a poorly guarded balcony during refurbishment work at the site. Holy Trinity Brompton parish council, which has three churches under its auspices, was prosecuted by the Health & Safety Executive (HSE) after the incident on 3 March 2010.
Westminster Magistrates' Court was told that construction work on St Paul's balcony began early in 2009 to install an adjustable floor and hand rail so the area could be used in a stepped church seating style or a flat raised position for seminar use. A high barrier was erected around the balcony to guard against falls from height, but was taken down after several months after claims it interfered with movement of materials around the site.
Instead a lower rail was installed which was just over a metre high when the floor was in stepped position and just 200mm above the level of the floor when adjusted to its raised position. A higher temporary barrier was to be erected whenever work was due at this raised higher level.
However, the court heard that during work to install the new handrail, the floor was raised but the temporary higher barrier had not been put in place. The joiner went to board over a hole left by a fixed rail upright close to the balcony edge. As he did so, he leaned on the rail but, without the upright support, the fixed barrier could not take his weight and he tipped over the edge and fell to the floor.

His back was broken when he hit the floor and he suffered three broken ribs and a broken shoulder. He is now paralysed from the waist down.
After the hearing, HSE inspector Peter Collingwood said: "This incident has had life-changing consequences for this man – and yet it could have been easily prevented. Simple higher edge protection that had been in place earlier in the project had been removed and a temporary extra barrier for use when the new floor was in raised position was not put in place.
"This incident shows how important it is for companies to ensure that effective edge protection exists to guard against any potential falls from height."
The Parochial Church Council of the Ecclesiastical Parish of Holy Trinity Brompton with St Paul Onslow Square (HTB) admitted breaching the Health and Safety at Work etc Act 1974. Following strong mitigation put forward by the defence counsel, the church council was fined £5,000 and ordered to pay full costs of £4,457.60.
Got a story? Email news@theconstructionindex.co.uk