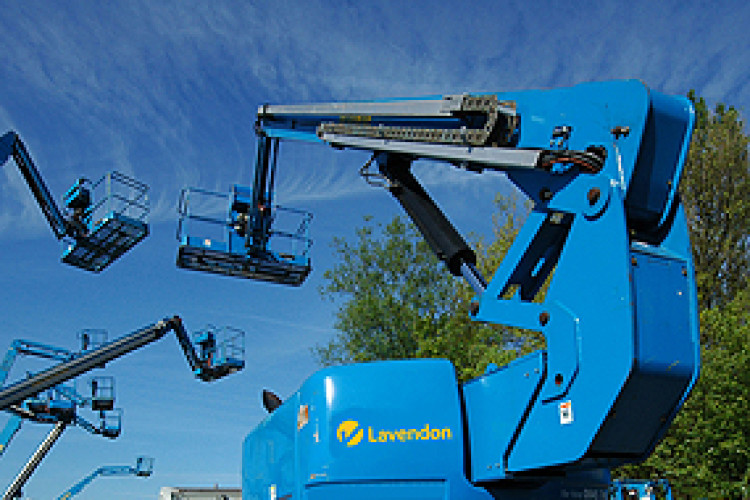 Blue Sky designs products which aim to improve efficiency and safety in the use of powered access equipment. The majority of these products represent intellectual property and are protected by existing and pending patents.
Lavendon has been working with Blue Sky since 2008 and the firm said the acquisition is "a further step in delivering Lavendon's strategy of creating points of differentiation between the Group and the market place".
Blue Sky's latest anti-entrapment development, the Sky Siren, has been trialled "successfully" by a number of Lavendon's customers. This product will be made available to the firm's UK customers and, during 2012, in its other geographical markets.
The latest unaudited accounts for Blue Sky for the year ended 31 December 2010 showed revenue of £0.4 million, a profit before tax of £0.1 million and gross assets of £0.3 million.

The consideration upon completion is £3.4 million in cash. Additionally, deferred consideration of £1.5 million and £1.0 million will become payable in cash by Lavendon on 18 October 2012 and 18 October 2013, respectively. Further consideration of up to £1.5 million could become payable over the next four years dependent upon future revenue generation.
Should Lavendon decide to licence Blue Sky technology outside its current territories of operation in the three years following the acquisition, a percentage of the associated profits will be payable to Blue Sky's current shareholders.
As part of the transaction, Lavendon will assume Blue Sky's net cash of £0.4 million.
Lavendon's chairman, John Standen, said: "We are delighted to have completed the acquisition of Blue Sky. We look forward to continuing to work with the existing senior management team, all of whom will be retained, utilising their expertise and experience to develop further our service offering to our customers, in turn strengthening our position as the leading powered access rental company in Europe and the Middle East."
Got a story? Email news@theconstructionindex.co.uk