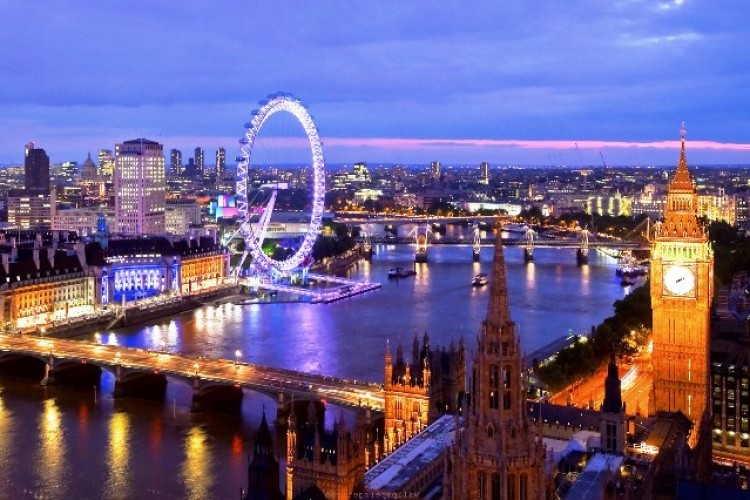 The London Construction Programme's (LCP) major works construction framework agreement framework is expected to run until April 2019 and to facilitate the procurement of £1bn per annum of construction works across education, leisure, care, health and housing.
Led by Haringey Council, the new agreement covers five sub-regions of London and will be open to all 33 London authorities. It will also be available to public sector organisations, including police, fire, NHS trusts and social landlords.
The framework is divided into five regions and three value bands – under £1m, under £5m and over £5m – and with separate lots in each band for housing and education.
The full list of contractors in each band is set out below:
North London

Barnet, Camden, Enfield, Hackney, Haringey, Islington

Housing

Education & Others

£100k-<£1m

£1m–<£5m

£5m+

£100k-<£1m

£1m–<£5m

£5m+

Lot 1

NH1

Lot 2

NH2

Lot 3

NH3

Lot 4

NE1

Lot 5

NE2

Lot 6

NE3

Cosmur Construction

Barnes Construction

Geoffrey Osborne

Diamond Build

Geoffrey Osborne

Higgins Construction

Keepmoat Regeneration Ltd

Keepmoat Regeneration

Keepmoat Regeneration

Kind & Co. (Builders)

Kind & Co. (Builders)

Kier Construction

Lakehouse Contracts

Lakehouse Contracts

Lakehouse Contracts

MBS Contracting Services

Mulalley

Mace

Mulalley

T&B (Contractors)

Wates Construction

Shaylor Group

Wates Construction

Willmott Dixon

T&B (Contractors)

Vinci Construction

East London

Barking and Dagenham, Havering, Newham, Redbridge, Tower  Hamlets, Waltham Forest

Housing

Education & Others

£100k-<£1m

£1m–<£5m

£5m+

£100k-<£1m

£1m–<£5m

£5m+

Lot 7

EH1

Lot 8

EH2

Lot 9

EH2

Lot 10

EE1

Lot 11

EE2

Lot 12

EE3

Cosmur Construction

Durkan

Cosmur Construction

Barnes Construction

Geoffrey Osborne

Durkan

Geoffrey Osborne

Diamond Build

Geoffrey Osborne

Higgins Construction

Geoffrey Osborne

Higgins Construction

Keepmoat Regeneration

Keepmoat Regeneration

Keepmoat Regeneration

Keepmoat Regeneration

Keepmoat Regeneration

Kind & Co. (Builders)

Kind & Co. (Builders)

Kier Construction

Kind & Co. (Builders)

Kind & Company (Builders)

Lakehouse Contracts

Lakehouse Contracts

Lakehouse Contracts

Lakehouse Contracts

Lakehouse Contracts

MBS Contracting Services

Mulalley

Mace

Mulalley

Mulalley

Mulalley

T&B (Contractors)

Wates Construction

Wates Construction

Wates Construction

Shaylor Group

Wates Construction

Willmott Dixon

T&B (Contractors)

Barnes Construction

Vinci Construction

Geoffrey Osborne

South East London

Bexley, Bromley, Croydon, Greenwich, Lambeth, Lewisham, Southwark

Housing

Education & Others

£100k-<£1m

£1m–<£5m

£5m+

£100k-<£1m

£1m–<£5m

£5m+

Lot 13

SEH1

Lot 14

SEH2

Lot 15

SEH2

Lot 16

SEE1

Lot 17

SEE2

Lot 18

SEE3

Cityline Construction

Cosmur Construction

Durkan

Beardwell Construction

Geoffrey Osborne

Geoffrey Osborne

Cosmur Construction

Durkan

Geoffrey Osborne

Cosmur Construction

Interserve Construction

Higgins Construction

Cuttle Construction

Geoffrey Osborne

Higgins Construction

Cuttle Construction

Keepmoat Regeneration

Keepmoat Regeneration

Keepmoat Regeneration

Keepmoat Regeneration

Keepmoat Regeneration

Diamond Build

Kind & Co.  

Kier Construction

Kind & Co. (Builders)

Kind & Co. (Builders)

Kind & Co. (Builders)

Keepmoat Regeneration

Lakehouse Contracts

Lakehouse Contracts

Lakehouse Contracts

Lakehouse Contracts

Lakehouse Contracts

Kind & Co. (Builders)

Mulalley

Mace

Lengard

Mulalley

Mulalley

MBS Contracting Services

T&B (Contractors)

Wates Construction

MBS Contracting Services

Wates Construction

Wates Construction

Mulalley

Wates Construction

Willmott Dixon

Mulalley

Shaylor Group

Willmott Dixon

Standage & Company

T&B (Contractors)

Vinci Construction

South West London

Kingston, Merton, Richmond, Sutton, Wandsworth

Housing

Education & Others

£100k-<£1m

£1m–<£5m

£5m+

£100k-<£1m

£1m–<£5m

£5m+

Lot 19

SWH1

Lot 20

SWH2

Lot 21

SWH2

Lot 22

SWE1

Lot 23

SWE2

Lot 24

SWE3

Cityline Construction

Cosmur Construction

Durkan

Cosmur Construction

Geoffrey Osborne

Geoffrey Osborne

Cosmur Construction

Durkan

Geoffrey Osborne

Diamond Build

Interserve Construction

Higgins Construction

Cuttle Construction

Geoffrey Osborne

Higgins Construction

Keepmoat Regeneration

Keepmoat Regeneration

Keepmoat Regeneration

K & A Construction

Keepmoat Regeneration

Keepmoat Regeneration

Kind & Co. (Builders)

Kind & Co. (Builders)

Kier Construction

Keepmoat Regeneration

Kind & Co. (Builders)

Kind & Company (Builders)

Lakehouse Contracts

Lakehouse Contracts

Lakehouse Contracts

Kind & Co. (Builders)

Lakehouse Contracts

Lakehouse Contracts

MBS Contracting Services

Mulalley

Mace

Lakehouse Contracts

Mulalley

Mulalley

Mulalley

T&B (Contractors)

Wates Construction

Lengard

Wates Construction

Wates Construction

Shaylor Group

Wates Construction

Willmott Dixon

MBS Contracting Services

T&B (Contractors) Ltd

Willmott Dixon

Mulalley

Vinci Construction

West London

Brent, City of London, Ealing, Harrow, Hammersmith and Fulham, Hillingdon, Hounslow, Kensington and Chelsea, Westminster

Housing

Education & Others

£100k-<£1m

£1m–<£5m

£5m+

£100k-<£1m

£1m–<£5m

£5m+

Lot 25

WH1

Lot 26

WH2

Lot 27

WH2

Lot 28

WE1

Lot 29

WE2

Lot 30

WE3

Cityline Construction

Cosmur Construction

Durkan

Cosmur Construction

Geoffrey Osborne

Geoffrey Osborne

Cosmur Construction

Durkan

Geoffrey Osborne

Diamond Build PLC

Interserve Construction

Higgins Construction

Cuttle Construction

Geoffrey Osborne

Higgins Construction

Keepmoat Regeneration

Keepmoat Regeneration

Keepmoat Regeneration

K & A Construction

Keepmoat Regeneration

Keepmoat Regeneration

Kind & Co. (Builders)

Kind & Co. (Builders)

Kier Construction

Keepmoat Regeneration

Kind & Co. (Builders)

Kind & Co. (Builders)

Lakehouse Contracts

Lakehouse Contracts

Lakehouse Contracts

Kind & Co. (Builders)

Lakehouse Contracts

Lakehouse Contracts

MBS Contracting Services

Mulalley

Mace

Lakehouse Contracts

Mulalley

Mulalley

Mulalley

T&B (Contractors)

Wates Construction

Lengard

Wates Construction

Wates Construction

Shaylor Group

Wates Construction

Willmott Dixon

MBS Contracting Services

Willmott Dixon

Mulalley
Got a story? Email news@theconstructionindex.co.uk