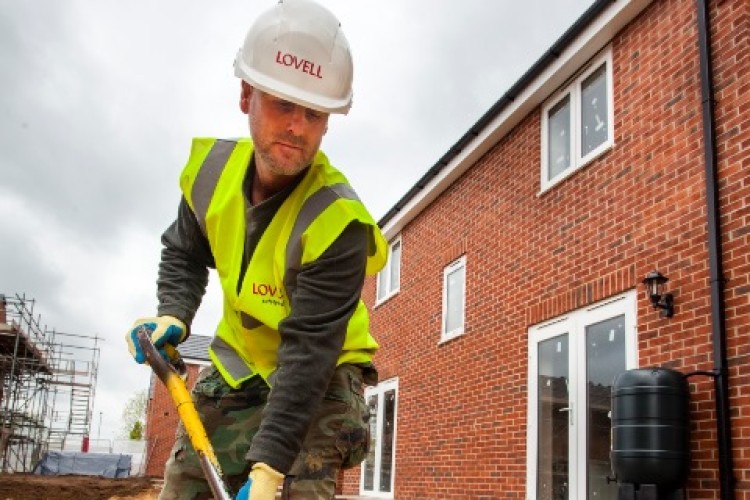 The programme will regenerate Hundred Houses's first ever neighbourhood – Eastfield in Chesterton, Cambridge.
Hundred Houses is replacing 26 existing homes with 50 new-build properties. Partly funded by the Homes & Communities Agency, work is due to be completed in March 2018.
Houses in the Eastfield neighbourhood, developed by Hundred Houses Society in 1935, need major upgrades to insulation and energy efficiency.  While the original site only included three-bedroom homes with large gardens, the regeneration has a mix of property sizes, all designed to the 'Lifetime Homes Standard', which meets the needs of those with mobility issues.
Hundred Houses Society chief executive Mary Gibbons said: "We are pleased to be able to regenerate this neighbourhood in a way which reflects the needs of the customers both now and in the future.  This is an exciting development which delivers more truly affordable homes for Cambridge."
Iceni Homes interim managing director Phil Murton said: "We are delighted to be starting the work on site for this exciting project that we have been working with Hundred Houses on for the last couple of years.  A true example of partnership working, the completed scheme will provide high-quality new homes in a modern setting, and is one of a number of projects we are currently delivering for Hundred Houses in Cambridgeshire."
Lovell regional director Simon Medler added: "This important regeneration project will create much-needed brand-new affordable properties, built to modern standards, with a strong focus on energy efficiency." 
Got a story? Email news@theconstructionindex.co.uk