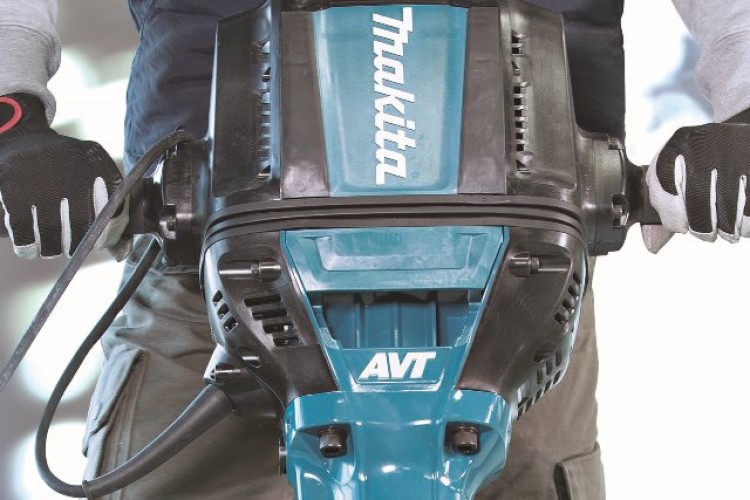 Makita's new HM1812 electric breaker can be used for 4 hours 43 minutes before the vibration exposure limit value is reached.
The 32kg breaker offers a 60% increase in impact energy at 73 joules and a 25% reduction in vibration to just 6.5m/s², Makita says.
It is a decade since the Makita HM1810 appeared with Anti Vibration Technology (AVT).  This used counterweight vibration damping in a giant electric breaker to slash the HAV risks while improving impact performance.
The new vibration damping system in the HM1812 effectively separates the impact generation from the motor housing, once again cutting vibration ratings.
The HM1812 delivers 870 hits per minute, powered by a 2000w 240v motor (1700w in 110v version) that gives a 107 dB(A) sound power rating.
The Makita Soft-Start function is incorporated allowing maximum power to be ramped up on full depression of the trigger.  The soft no-load function cuts motor impact if the motor is running but the point is not pressed to the ground and this too effectively reduces vibration.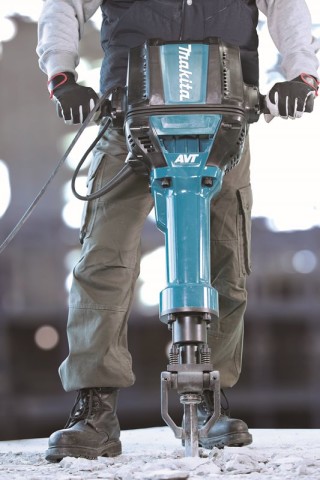 Got a story? Email news@theconstructionindex.co.uk