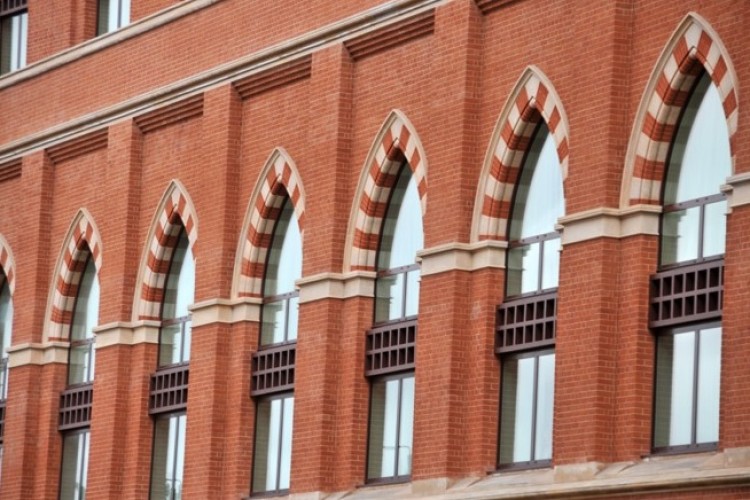 Michelmersh despatched 36 million bricks in the six months to 30th June 2015, compared to 34 million in the first half of 2014. Its revenues increased by 13% to £15.3m (2014 H1: £13.6m) and pre-tax profits nearly doubled to £2.5m (2014 H1: £1.3m).
It achieved an average selling prices of in the first half of the year of £422 per thousand, compared to £387 per thousand in the same period last year.
This 9% rise was well below the increases seen across the market as a whole, the company said. In the first five months of the year industry average selling prices were 20% higher than a year before.
However, although Michelmersh's brick production in the first six months increased from 34 to 35 million units, stock levels have fallen further to approximately six weeks' sales. Chairman Eric Gadsden described this as a level "that cannot fall further whilst still able to provide a timely and reliable service to our customers".

Mr Gadsden said: "The brick industry has responded to the improvement in demand by increasing capacity where it can through investment and in de-mothballing those plants where this is possible. Imports continue to fill the gap between demand and supply although economic conditions may make this less attractive as time goes on.
"In the first five months of the year industry average selling prices were 20% over the equivalent period last year although volumes have fallen slightly as the market settles to the new normality. More recently there are signs that the period of frenetic growth has ceased and competitive forces are strong as the construction industry has responded to the increased level of activity and have adjusted their purchasing and stock processes accordingly. However the structural balance of supply and demand should ensure that brick manufacturing remains a busy and profitable sector."
The company is also announced plans to shake up its leadership. From 1st January 2016, commercial director Frank Hanna and group operations director Peter Sharp will become joint chief executive, taking over from Martin Warner who will remain an executive director but move to deputy chairman.
Got a story? Email news@theconstructionindex.co.uk