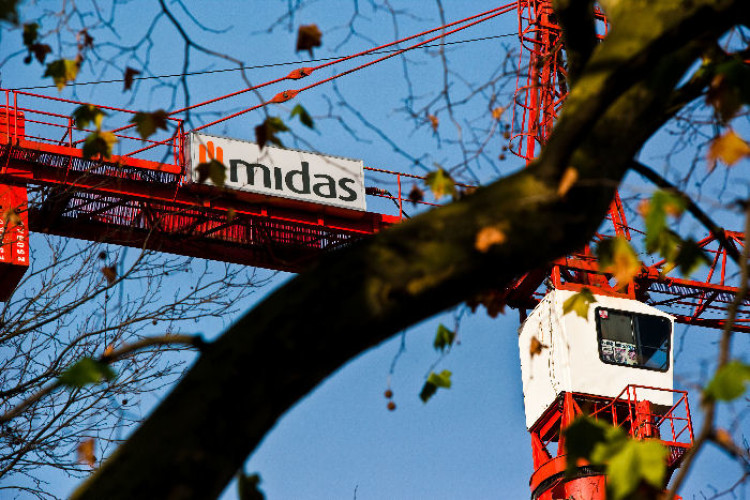 In a statement this morning Midas has confirmed recent reports of its financial difficulties but says that it seeking to find an optimum outcome.
The company said: "As has been well documented, there have been issues relating to the Covid pandemic, ongoing shortages of materials and labour, and significant cost inflation, which are providing challenges in the construction sector and across the UK economy, which have had a direct impact on Midas's own operations.
"Over recent weeks we have been working closely with all our stakeholders to attempt to resolve the situation and are continuing to do so.
"On Friday January 28th, 2022, the company filed notices of intention to appoint an administrator in respect of Midas Group, Midas Construction Ltd and Mi-Space (UK) Ltd.
"This does not mean that Midas has entered into administration and the company continues to operate, while the directors work to explore all available options to achieve the best outcome for the business and our people, our customers, supply chain partners and all our stakeholders.

"Midas is committed to pursuing an outcome that will achieve continuity for our live contracts and asks all our valued stakeholders to remain supportive of the group at this time."
Midas is on 45 frameworks in the public and private sectors
Midas Group turned over £291m in the 18 months to 31st October 2020 and made a pre-tax loss of £2.4m. In the year to 30th April 2019 it made a pre-tax profit of £751k on turnover of £259m.
Midas Construction, the biggest division, turned over £261m during the 18 months to 31st October 2020, from which it made a pre-tax loss of £650k. In the year to 30th April 20019 it made a pre-tax profit of £494k on turnover of £190m.
Got a story? Email news@theconstructionindex.co.uk