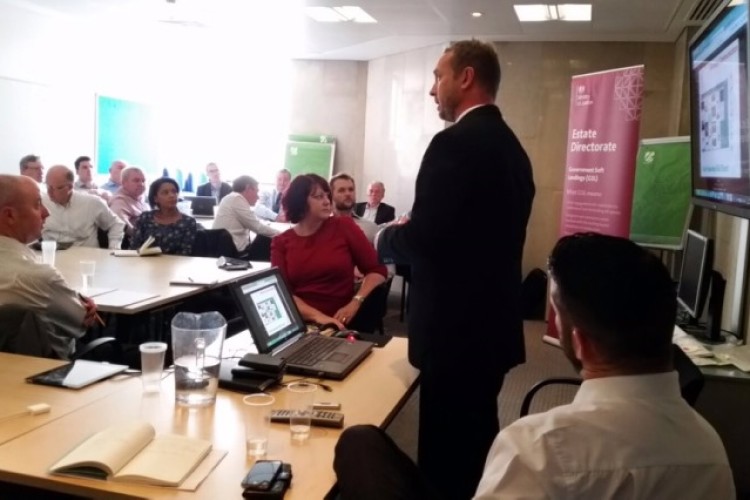 The aim is to help MoJ's supply chain by outlining a clear digital brief from tender and provide sufficient detail to enable data requirements to be packaged, procured and technically assessed on projects.
The suite of documents is being reviewed by the government's BIM task group and BIM working group and will be shared with other government departments.
The guidance was compiled with input from a group that included construction industry representatives from Wates, Stride Treglown, Arcadis, WYG and CoBuilder.

MoJ head of BIM Matthew Watchorn said: "I have been impressed and delighted with the response of the volunteers participating in the BIM2AIM Special Interest Group. The success has been beyond our expectations. A genuine client-industry endeavour developing new policy, technical specification and know-how. The dismantling, examining and jointly rebuilding the EIR suite of standards from the bottom up was a fundamental moment in the MoJ BIM story and will stand us and other government departments in good stead in making the next phase of making BIM2AIM a reality for projects going forward."
Wates Construction BIM manager Chris Barker added: "Our collaborative approach and willingness to share knowledge and best practise garnered from within our respective roles and organisations was key to us being able to provide the MoJ with a workable much clearer solution to BIM implementation.  Having worked closely with the MoJ for a number of years, and knowing their appetite and commitment to deliver BIM, we were delighted to be asked to co-chair this special interest group.  The group is aware that projects now need to utilise and land the documentation in order to help inform future refinements and iterations, but we believe we have been able to help fill a critical gap in current industry literature, and believe we have provided some much needed clarity on the subject of requesting and procuring Asset Information Models.  We had a great team, and it just goes to show what industry can achieve if they are given the right terms and environment to cooperate."
Got a story? Email news@theconstructionindex.co.uk