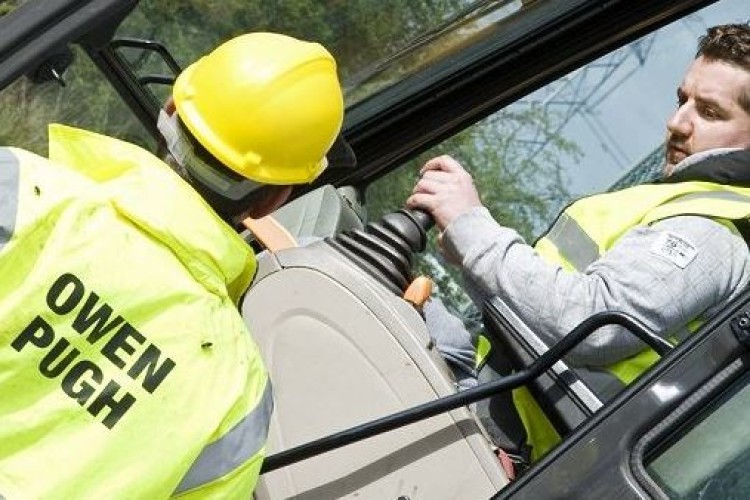 Administrators from Grant Thornton are seeking a buyer for all or part of the business. More than 300 jobs are at risk.
In the year to 31st March 2016, Owen Pugh Holdings made a loss before tax of £365,000 on turnover of £36.7m.
"The group has experienced significant cash flow pressure in 2017 as it embarked on a number of large and high-profile projects which have, ultimately, proved to be commercially unsuccessful," said joint administrator Christopher Petts.
"This has seen the cash position deteriorate significantly in recent months.
"Despite having sourced additional external investment during July 2017, cash pressure intensified culminating in parts of the group being presented with winding up petitions in recent weeks, which they have been unable to satisfy.
"I am working with the employees and customers to establish if there are elements that can be rescued, and a buyer located, in very short order."
He added: "A number of prospective purchasers have already expressed an interest in acquiring parts of the business and assets of the group, which we are urgently exploring, although as I have explained to the employees immediately upon my appointment, I am unable to provide any certainty as to how these discussions will progress, or any guarantees as to their future employment prospects with the group."
Owen Pugh started in business in 1946 as a plant hire company supporting post-war reconstruction. In recent years it has expanded from plant-hire, haulage and earthmoving into the full-range civil engineering capability throughout the northeast of England.

In 2000, Owen Pugh Aggregates acquired Marsden Quarry from Tilcon, producing quarried aggregates and agricultural limestone. 
In 2005 the group was acquired from the Pugh family in a management buy-out.
Owen Pugh Contracts undertakes earthmoving and demolition subcontracting; Owen Pugh & Co Ltd provides operated construction plant hire and haulage; Owen Pugh Aggregates provides aggregates, lime and landfill.
In 2008, Owen Pugh Holdings acquired the Graydon Dawson Group, creating Owen Pugh GDC, adding groundworks and drainage contracting to the portfolio.
In 2010, it acquired HCS Drain Services, adding specialist sewer cleansing and drain surveying.
In 2011, Owen Pugh Holdings established Owen Pugh Construction to provide main contractor services.
In 2016, Owen Pugh Holdings changed the name of Owen Pugh GDC Ltd to Owen Pugh Civil Engineering Ltd, moving all three contracting businesses into this single legal entity.
Owen Pugh headquarters are in Cramlington, headed by chairman and managing director John Dickson, with other business centres in Blaydon, Middlesbrough and Marsden Quarry.
Got a story? Email news@theconstructionindex.co.uk