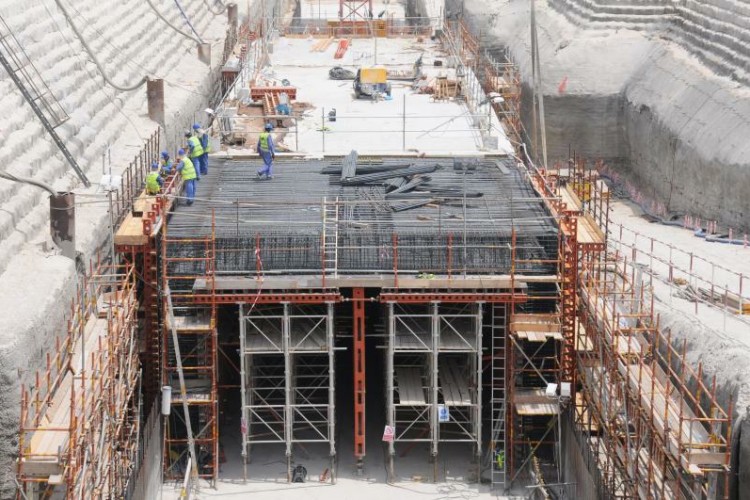 The tunnel will accommodate lines for Phase 2B of the system, which is under construction in Qatar. RMD Kwikform has designed an integrated formwork and shoring solution for the second phase of the project. The solution being used to construct part of the 6.5km long tunnel involves a range of RMD Kwikform's equipment as well as specials designed and fabricated especially for the project.
Tasked with achieving a four-day turn-around cycle, RMD Kwikform designed, fabricated and supplied six complete sets of formwork and shoring that could be used to cast the 1.2m-thich thick slabs and walls monolithically. Each 14m-long tunnel set has used lightweight aluminium Alshor Plus shoring that was made up into specialist travellers. This in turn supported Superslim Soldier steel primary and GTX secondary beams to form the tunnel roof slab. With Megashor heavy-duty shoring used as back propping, Superslim Soldiers and GTX beams completed the overall design for the construction of the tunnel walls, creating a complete travelling tunnel set.
In addition to the tunnel construction phase of the project, RMD Kwikform has also been commissioned to design and supply all shoring and formwork to the tunnel pumping stations and ventilation shafts.
Got a story? Email news@theconstructionindex.co.uk