Council housing was once big business. During it heyday in the mid-1960s, up to 100,000 local authority homes were being built each year. After that, money was tight and local authority housing began a steady decline culminating in the Thatcher government's decision in 1989 to hand grants for new building to housing associations instead. The building of council homes dried up - but now it's back, helped by three legal changes under the last coalition government.
The first change reformed the arcane Housing Revenue Account (HRA) system, which governs the use of rental income. This allowed councils within prescribed limits - themselves a source of contention - to borrow against future rental income from tenants to build more homes. Next was a freeing-up of rules governing council borrowing of all kinds, which made it easier for a council to borrow 'prudentially'- that is at a sensible scale and cost - for any purpose. Taken with another change that allowed councils to more easily set up trading companies, the path was suddenly clear for council-owned housing companies to borrow prudentially and build homes in any tenure they pleased, with the advantage that these would be outside the scope of the HRA borrowing limits.
Such companies could, for example, build for 'affordable rent', shared ownership, private rent or even private sale, in most cases using land already owned by councils or other public bodies and so removing the usual land cost from the deal.
Councils across the country seized the chance to build with enthusiasm. Dudley Metropolitan Borough Council, for example, is investing more than £40m in building 350 homes over five years. It is financing this through a combination of capital receipts from the sale of former council homes, £6.2m of additional borrowing, and
grants from the Homes & Communities Agency (HCA).
Contractors will be procured through a mixture of the HCA's development partner panel framework, the council's own framework and some smaller contracts through the Constructionline database of prequalified suppliers. Dudley is encouraging contractors and developers to integrate a supply chain that can provide local employment and training. Bristol City Council intends to build 1,000 council homes over 10-15 years, largely using vacant land owned by the council. Meanwhile at South Cambridgeshire, centred on the booming city of Cambridge, the district council plans to invest £30m to build around 200 new homes over 10 years.
South Cambridgeshire is building homes for social rent within the HRA system, and also through a council-owned company, Ermine Street Housing, set up to both build homes and buy ones to rent out privately. Cabinet member for housing Mark Howells explains: "The company can build and let homes, renting them at market level, which will help to keep the council tax down." He has a dilemma though. If he buys vacant homes for the company there is an immediate rental income, but if he commissions new homes there is a time lag before rents or sale proceeds roll in. "Buying them brings in money quicker but we are looking seriously at building or buying from speculative builders," he says. Even small councils are building again. Wealden District Council in East Sussex has built 64 homes to rent in 2014 and is due to complete a further 12 this year, while Waverley Borough Council has 20 new homes built or in progress in Godalming, Surrey.
One of the largest programmes is in the London Borough of Southwark, where the council wants to build 11,000 homes, though admittedly over a period of 28 years. The first phase will see 1,500 homes built by 2018 for letting at traditional council rents. Southwark intends to use this long-term construction pipeline as part of its programme to create "a borough of builders", the council says, with a £1m construction training centre being developed to help local people take advantage both of this and other major local projects like the regeneration of the Elephant & Castle.
A council report says Southwark has framework contracts for designers, project managers and contractors to build the homes and that in later phases "a number of schemes of relatively larger size...will be assembled, that lend themselves to working with partners in joint venture arrangements". There is some scepticism about this sudden deluge of building programmes. One observer of local authority housing, who does not wish to be named, says: "Many councils seem to just want to be seen to be building for political reasons and may not have thought through why exactly they want to - is it about long-term investment or short-term affordable housing targets?"
Strong support for council house building though has come from Gary Porter, the new Conservative chair of the Local Government Association (LGA), which represents councils in England. He told the LGA's annual conference: "The government has expressed a clear ambition to build more affordable homes and help more people own their own home. Local government has a central role to play to make this happen." Porter, himself a former bricklayer, noted the country was training "too many hairdressers and not enough bricklayers", and called for devolution of skills training budgets to councils. Steady progress then on a useful supply of work for the housebuilding industry. What could possibly spoil it? Well, Chancellor George Osborne for one. The first problem is the Conservative manifesto pledge to extend right-to-buy discounts to housing association tenants, which would be paid for by requiring councils to sell their most valuable properties each year. In theory the proceeds would also allow councils to build one-for-one replacements. But in areas of high property prices, anything a council built would instantly be among its 'most valuable' properties, and so liable to be sold. Without some rule to exempt them, making such replacements would prove financially pointless for a council.
The other problem was the Budget announcement of a 1% reduction each year in social housing rents for the next four years. Councils and housing associations that had planned their development programmes on assumptions about future rental income must now revise their estimates down. The exact detail is not yet available but these two factors could prove problematic just as the building programmes gather steam. Independent housing consultant David Hall, an expert on financing new social housing, says: "Borrowing in the HRA has been capped since 2012. Outside the HRA councils are not affected by that borrowing cap and may borrow money prudentially to build homes for various tenures, often through joint ventures. "My sense is that this government will want to control public borrowing and there will be a different dynamic now, but that they won't seek to stop existing building projects," he adds. Hall says the Budget's changes on rents will affect plans as "they will have business plans based on assumptions about future rental income and this will mean a 1% cash cut in rents for the next four years. The uncertainty this creates will cause significant concerns for landlords and investors alike." Matthew Warburton, policy adviser to the Association of Retained Council Housing, which represents councils that still directly own homes, had been predicting at least 5,000 new council housing starts a year across England. "The Budget rent change knocks that for six because rents will fall by 1% a year for four years which upsets calculations based on future rental income," he says.
"Plans for building by council companies outside the HRA are not affected in the same way. It's hard to speculate on the overall impact. There is likely to be a development pause while people work out the effect on their plans, as rents increases are assumed to return to inflation after four years." Assuming councils can build whether in or out of the HRA system, there remains the question of who will win this work.
In the heyday of council housing, many local authorities had in-house direct labour organisations (DLOs) to do this and did not use private firms. New-build DLOs have largely vanished in the past 25 years and although many councils still do their own maintenance, it would be hard to re- establish the old DLO formula unless a council had a building programme with a pipeline of work long enough to make one viable. Hall says: "Very few councils have any in-house construction capability. The problem with development is that you cannot maintain a team if the work is stop-start. I would expect most of the construction work to continue going to private builders, possibly with some councils using it as a means of local job creation where these projects continue." Warburton agrees: "I would suspect most of this work will end up with private builders of one sort or another, but quite a lot of councils will by-pass the volume housebuilders because there is a view across the political spectrum that this should be used to revive the small and medium sized housebuilding sector."
There is, undoubtedly, a determination among many councils to build again; that's good news for the construction industry. But will un-joined-up government thwart this as the new right-to-buy and rent changes undo the benign changes of the past few years?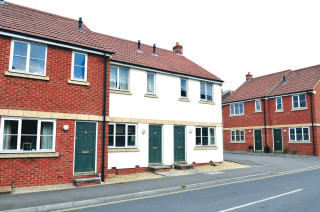 This article first appeared in the Sepember 2015 issue of The Construction Index magazine. To read the full magazine online, click here.
To receive you own hard copy each month in traditional paper format, you can subscribe at
http://www.theconstructionindex.co.uk/magazine
Got a story? Email news@theconstructionindex.co.uk