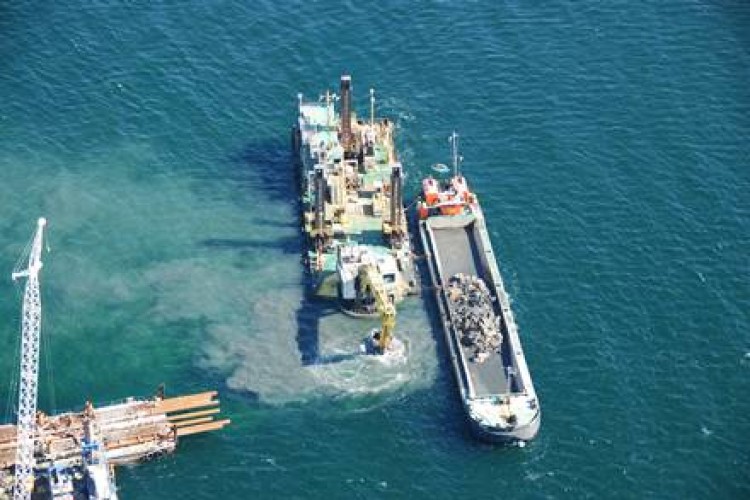 Nine consortia were prequalified in May to tender for the four main contracts to build the 17.6km  combined rail and road tunnel.
The authorities have agreed with Femern that offshore works the dredging of the tunnel trench and the immersion of the tunnel elements can only take place in two limited areas at a time. Both working areas have to be clearly designated and well-marked and a solely dedicated guard vessel will supervise the area around each designated area. 
The national maritime authorities have reached agreement with the developer of the tunnel – Femern - to establish a vessel traffic service known as VTS-system. Guard ships will also be deployed and there will be planning and monitoring all vessel traffic. 

The VTS-system will supervise and guide vessels on their route through the Fehmarnbelt. It will be set up in an existing VTS centre in Travemünde and will operate around the clock.
Femern will take care of the operation of the guard vessels. Together with the VTS-system, the guard vessels will ensure that no unauthorized ship can enter the working area. An additional stand-by guard vessel must be on hand, whenever one of the two guard vessels needs to return to port temporarily. 
"We are happy that the authorities have already agreed on the measurements which need to be put in place in order to guarantee a high level of navigational safety during the complete construction period," said Femern technical director Steen Lykke. "This means that we can plan the activities in due time and, at the same time, can incorporate the requirement in the coming contract documents for the big entrepreneur consortia. It is an important stand toward realising the fixed link."
Got a story? Email news@theconstructionindex.co.uk