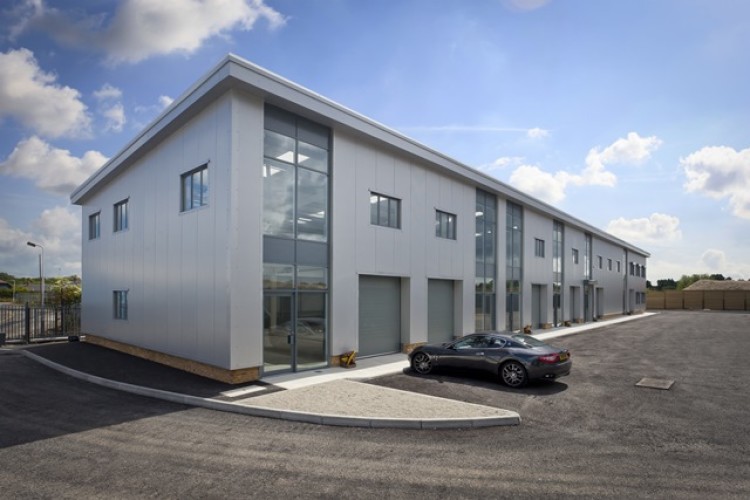 Called Zero Carbon Solution, the system combines photovoltaic thermal (PV-T), heat pump and thermal energy storage. It is being fitted into a 550m² office building at the Foundry business park in Faversham, Kent.
The property is a standard metal-framed construction with no obvious visible signs of its carbon neutral credentials. Built by developer Quinn Estates, the commercial unit will be home to renewable energy specialist Newform Energy (NFE), which is a joint venture partner in Zero Carbon Solution (ZCS) with house-builder Caplin Homes.
The technology was first tested in Caplin Homes' Solar House in Great Glen, Leicestershire. This is believed to be the first new-build home in the UK to be powered solely by the sun's energy. Originally designed for use in housing developments, the Zero Carbon Solution is also suitable for a range of commercial properties, which the Foundry project is intended to demonstrate.
Keith Willett, managing director of both NFE and ZCS, said: "We wanted to practice what we preach and using the technology in our own office building seemed like the ideal way to do that. There is no reason why ordinary construction can't become extremely energy efficient and we want this project to act as a demonstration."

Solar PV-T panels on the building's roof will be used for space heating and hot water, to power high-performing LED lighting, and to run the building's heat pump and integrated controller. In the building's footprint, a patented heat store, the Earth Energy Bank (EEB), will collect any excess energy generated during the summer months. This will then be drawn upon in winter to heat the offices.
Temperatures within the building will be monitored by the system's controller and regulated by destratification. The Earth Energy Bank has just been installed on site (pictured above) and construction is due to be completed in June.
Mr Willett added: "We're looking forward to moving into the new offices and having a working model to show to potential customers and the industry in general."
Got a story? Email news@theconstructionindex.co.uk