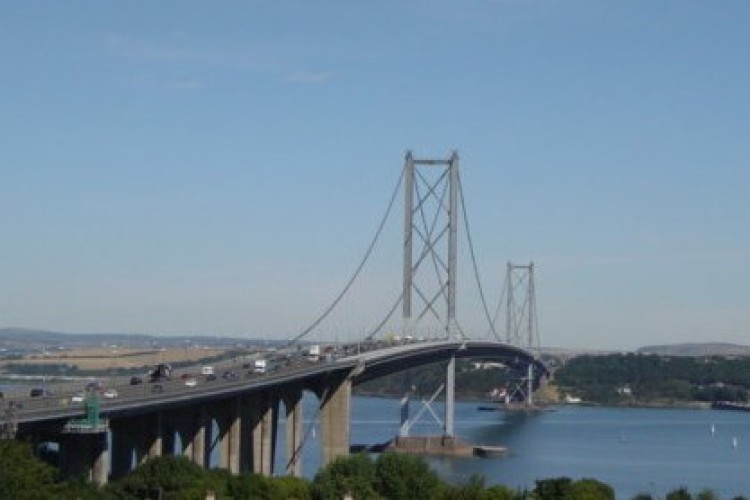 The decision to close the bridge was taken at a meeting of the Scottish Government Resilience Committee (SGoRR), chaired by first minister Nicola Sturgeon, on the advice of engineers from Amey, which has the contract to look after the bridge.
Amey engineer Mark Arndt, the account director responsible for the bridge said: "This is a complex engineering challenge. The component failure is in a difficult to access location and our response is also highly dependent on weather conditions.
"We continue to work around the clock on inspections, assessments and calculations along with the development of designs to effect the necessary repairs, while at the same time mobilising all the resources required to reopen the bridge as soon as is possible."
Transport minister Derek Mackay said: "The decision to close the Forth Road Bridge is not taken lightly. It is based on the expert opinion of the engineers who operate the bridge day to day and that of independent experts in the field.
"Every effort is being made to open the bridge as quickly as possible but safety is the main priority, however these works are weather dependent given the height and location of the bridge. We are aware of the potential economic impact, for strategic traffic in the east of Scotland and on people living in local communities.

"This is an unprecedented challenge in the maintenance of the Forth Road Bridge. On balance following advice from engineers and independent experts, the full closure is essential for the safety of the travelling public and to prevent further damage to the structure of the bridge.
"The bridge operators Amey have a robust inspection team is in place and these defects are problems that have only occurred in the last number of weeks."
The diagram below shows the location of the failed component, and below that is a close-up image of a fracture that was found during inspections.
Got a story? Email news@theconstructionindex.co.uk