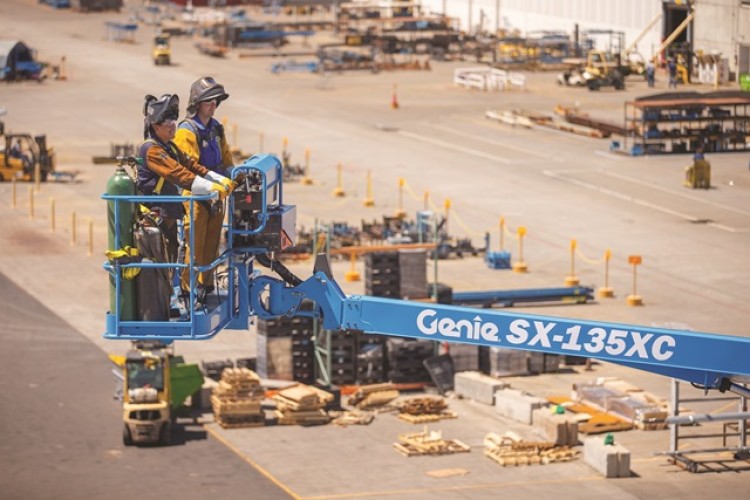 To support additional weight on the platform, Genie XC booms are engineered with a revised boom structure. They have a platform capacity of 300kg and a restricted operating envelope capacity of 454kg.
The booms have a load sense cell that continuously checks the weight in the platform and adjusts the envelope to match the load chart. A tilt sensor gives users access to different ranges of motion based on the machine's rated slope limit, on certain machines even on extreme angles, maximising the ability to access work areas.
The XC nomenclature indicates compliance with the overload restriction guidelines in the European EN280 standards.
First models out of the factory are the Genie Z-45/25XC articulating boom lift and the SX-135XC telescopic boom lift. Terex plans to introduce other XC Genie boom lifts throughout 2017.

"Industry-wide, there is a mix of high- and dual-capacity machines with different specifications," said Genie product management director Adam Hailey. "This can be challenging and confusing for operators, particularly when spec'ing a project that requires lifting heavy loads within a specific envelope. Responding to customer demand worldwide who need higher capacity within clearly defined working envelopes, the new generation of Genie XC boom lifts will consistently offer dual capacity on all of its models."
"Thanks to new technology incorporated into the design, Genie XC booms will carry more load than ever before, and some models will be able to work on higher slopes, giving the machines the unparalleled ability to complete higher capacity jobs in a wider range of applications," said Adam Hailey.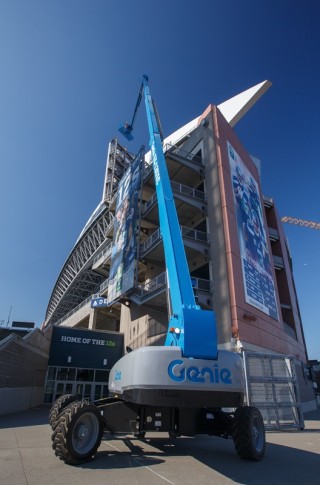 Got a story? Email news@theconstructionindex.co.uk