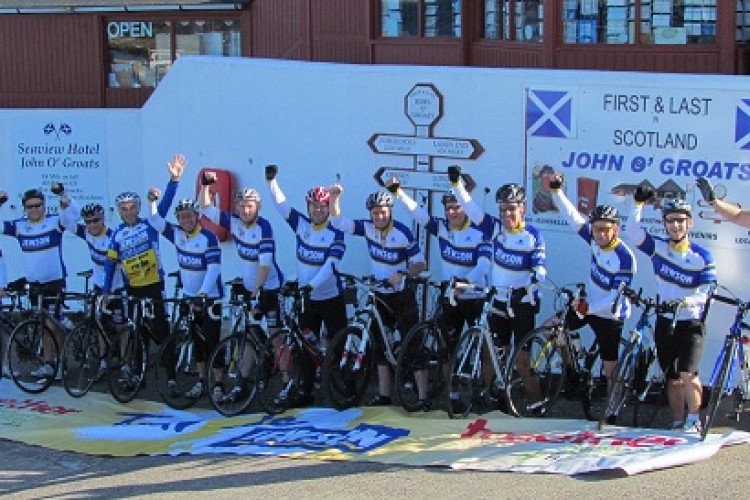 Cycling a cumulative total of 11, 263 miles, those that took part included Jewson customers, suppliers and staff from all departments of the business. Jewson's Managing Director Peter Hindle MBE also took part in the Tour, cycling the Braemar to Inverness leg with renowned cyclist Mick Ives of MI Racing.
Peter Hindle commented: "I'm delighted that the Tour de Jewson 2011 has been such a success and we have managed to raise such a significant amount of money. It's a truly worthwhile cause and the contribution we can now make is a real testament to all those who dedicated time, effort and determination to take part in the event."
Emma King, Head of Corporate Partnerships at Barnardo's, said: "The money the Jewson team has raised for Barnardo's through the Tour de Jewson challenge is amazing and will go to help our vital work with disadvantaged children and young people across the UK. Our thanks go to all those at Jewson who have helped in raising these funds – we look forward to continuing to work with them throughout the year."
Since its launch in 2002, Jewson's 'together' charity programme has raised over £2 million for some great causes including the British Heart Foundation, Great Ormond Street, Cancer Research UK and most recently Help the Hospices.
Barnardo's is committed to working with the most disadvantaged, vulnerable and neglected children in the UK believing that children deserve the best start in life regardless of their circumstances, race, gender or disability.
Got a story? Email news@theconstructionindex.co.uk