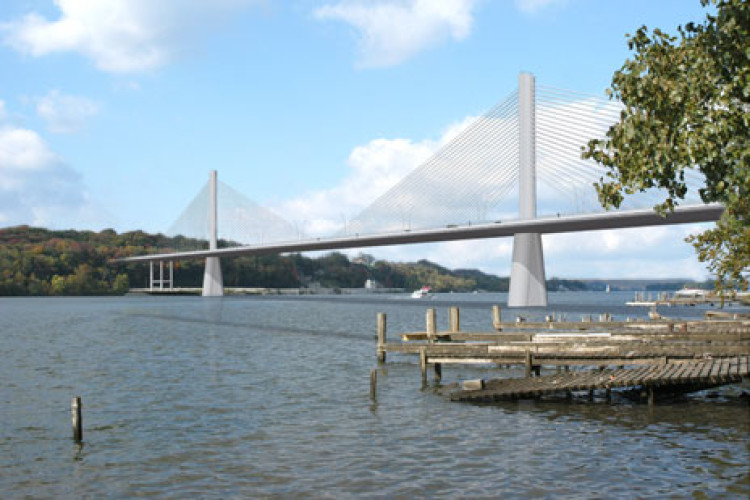 Indiana Finance Authority (IFA) has named the WVB East End Partners consortium as preferred bidder for the financing, design, construction, operation and maintenance of the Ohio River Bridges project's East End Crossing.
Vinci put the total value of the contract at about US$1 billion. As well as designing and building the bridge, the consortium will be responsible for the operation, routine maintenance and rehabilitation of the infrastructure for a period of 35 years.
The works, scheduled to take three  and a half years, will be executed by a design-build joint venture of Walsh Construction (60%) and Vinci Construction Grands Projets (40%) with  Jacobs Engineering carrying out the engineering works. Construction is set to start in the summer of 2013 and completion is expected by autumn 2016.
IFA said that the US$763m cost of designing and building the East End Crossing is 23% less than previous cost estimates.
The public-private agreement is for a 762m cable-stayed bridge linking Indiana and Kentucky across the Ohio River, a 512m twin-bore tunnel on the Kentucky approach to the bridge and 19 additional bridges, along with associated road improvements and other related infrastructure work.
The East End Crossing is part of the broader Ohio River Bridges project, one of the largest transport improvement schemes in the USA.
The shortlist had also featured subsidiaries of a number of other European contractors, including Laing, Balfour Beatty, Skanska, Hochtief and ACS.
Got a story? Email news@theconstructionindex.co.uk