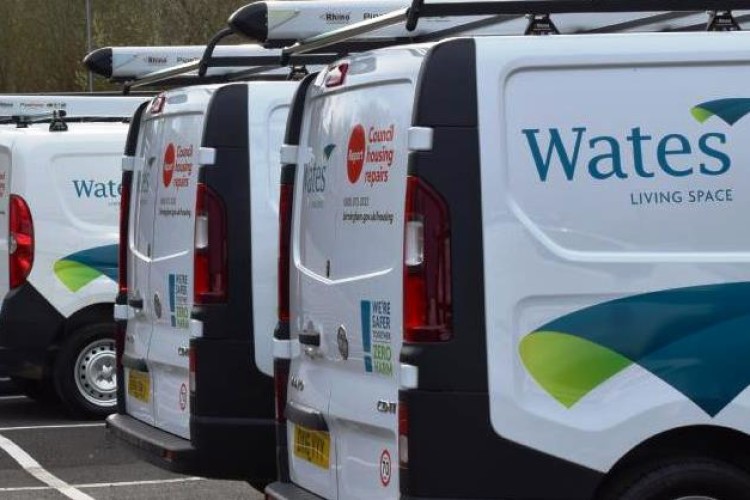 Wates' turnover reached £1.53bn in 2016, up from £1.27bn in 2015, construction revenue up 40%. Group profit before tax was up 17% to £35.5m (2015: £30.3m), with all divisions of the group showing a profit.
Construction generated £890m turnover, including more than £130m from SES Engineering Services. Property Services, comprising the fit-out and maintenance businesses, generated £430m turnover.
2016 was the first full year that included the impact of the October 2015 acquisition of Shepherd Engineering Services (SES) and Shepherd FM together with a significant number of contracts and strategic frameworks from Shepherd Construction.
Wates chief executive Andrew Davies said at the time that the acquisition added £300m to group turnover.
The 2016 results show Wates' operating profits up 23% to £45.5m, translating into operational cash flow of £71.7m, taking year-end cash to £191.6m.

Order book at year-end was worth £3.6bn.
Andrew Davies said: "We are encouraged by the company's operational performance, which has produced these results. We have put in place the right systems, right processes and right people to meet our strategic objectives. The successful integration of SES Engineering Services as well as a number of construction projects from Shepherd Construction has broadened our coverage and capabilities.
"The growth in our construction output has been particularly encouraging, given the current uncertainties in our sector. We believe we are well-positioned to keep delivering for our clients, because of the quality of our people, our stable supply chain and our focus on the communities in which we work."
Mr Davies said that Wates kept an open mind with regard to further acquisition possibilities but was not looking to move into any new sectors. "We are happy with the platform we have," he said.
Got a story? Email news@theconstructionindex.co.uk