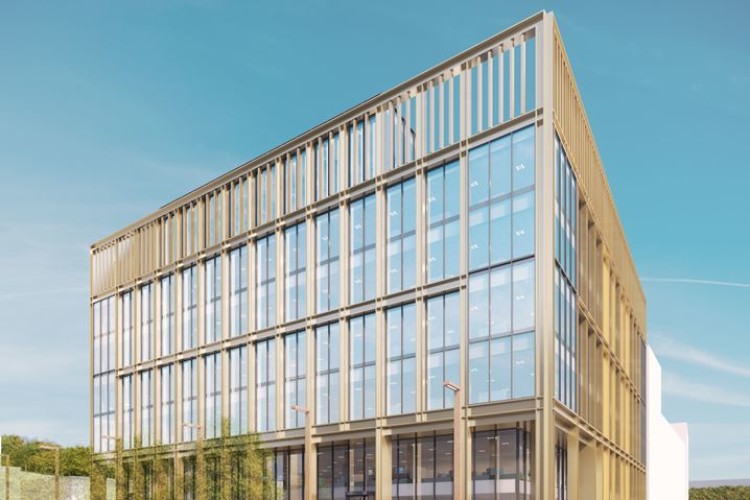 With contractors competing with each other to demonstrate their commitment to the future of the industry, it has become commonplace for them to enshrine training commitments in contract terms. However, the Kirkstall Forge development in Leeds for Commercial Estates Group (CEG) could be taking this to a whole new level.
In a publicity statement Wates said: "As part of the development, Wates will be responsible for delivering CEG and Leeds City Council's vocational training programme on site. This will involve teenagers as young as 14 having the opportunity to work alongside developers, builders, architects and engineers, leading to apprenticeship opportunities when they reach 16 year's old."
Wates has been appointed to build the first phase of the mixed-use Kirkstall Forge development – a 15,534m2 seven-storey office building designed by architect Cooper Cromar. Wates will start work in Janaury 2016 and should complete in spring 2017. The overall development, covering 57 acres, will eventually have1,050 new homes, 28,000m2 of offices and close to 10,000m2 of retail, leisure and community space.

James Shimwell from CEG said: "It is the most ambitious project in the north of England and we wanted to ensure we had a dynamic team helping to deliver our vision. We also look forward to our unique partnership which will train Leeds' future architects, bricklayers, civil engineers, joiners, plumbers and electricians through site visits, curriculum projects, hands-on work experience and mentoring support."
The first phase at Kirkstall Forge will also involve Pierre Angulaire as project manager. Civil and structural engineer is WSP Parsons Brinckerhoff and quantity surveyor is Turner & Townsend. Also involved are consultants Weetwood (flood risk management and hydrological consultancy), WYG (site-wide infrastructure and environmental consultancy), Hoare Lea (building services) and Planit-IE (landscape design).
Infrastructure work is also already being undertaken by I&H Brown to deliver the access road into a new railway station, deliver a river bridge crossing and to service the site for the first phase. This is expected to complete before the end of 2015.
Got a story? Email news@theconstructionindex.co.uk