"I've been very pleased with the reliability and performance of the BL71 since I set up in business three years ago," says Andy. "I took a bit of a gamble but my decision then has paid dividends and that's why I've decided to stick with Volvo and opt for the new B version." And he is amply pleased with the improvements found on the B series backhoe. "The cab is very comfortable and overall the machine gives a very smooth performance," he continues. "Quite often I have to travel fairly long distances to go where the work is so I opted for the powershift version with servo controls and the prestige cab."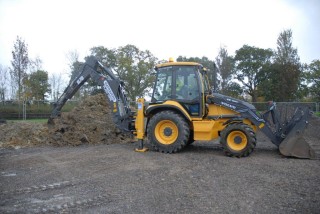 Sporting a new curvier, stylized look, as well as a roomier CareCab, the BL71B 'Prestige' sold to Andy Matravers has an operating weight of 9.8 tonnes and is powered by a Volvo 5 litre Tier III low emission engine developing 94 nett h.p. The torque converter on the machine is one of the largest in the industry and has excellent peak torque and torque rise and this couple to the powershift transmission maintains progressive traction - even on steep gradients. A differential lock on the rear axle is engaged via a foot switch on the side of the brake pedal and provides maximum rear wheel grip over slippery surfaces.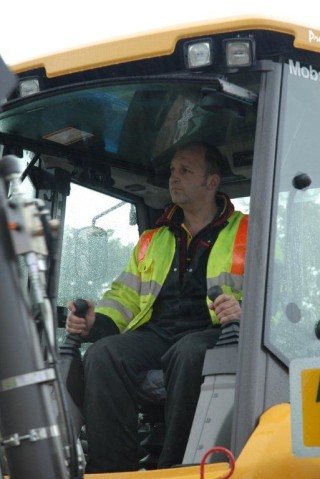 Both the loader and excavator benefit from flow sharing hydraulics that enable multi-functioning for efficient and smooth operation thanks to load sensing hydraulics that constantly adapt to the needs of the job in hand. With oil delivery that matches the required force, there is always the speed and power required for all hydraulic functions.

In applications such as load and carry, where speed is important, the system efficiently delivers the required flow.
The redesigned Volvo CareCab on the BL71B offers 15% more space over its predecessor since the room between the operator's seat and the left side of the cab has been increased, as has space around the excavator pilot towers, making the position change between loader and excavator easier and more convenient.
Andy Matravers Plant Hire offers a complete contracting service specialising in general groundworks as well as contract work for utility companies such as Wessex Water throughout the West Country.