I found these photo's on Facebook, which is rapidly becoming a great place to source and share machinery related photos and material. Not much detail on them but it appears that a number of Bobcat equipment items have ended up at the bottom of the ocean.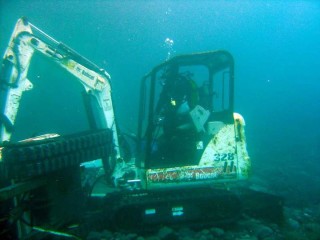 First up are a couple of 2.8 ton Bobcat 328 mini excavators, which look like they were heading for sunnier climes with just the basic canopy as opposed to the full cab version.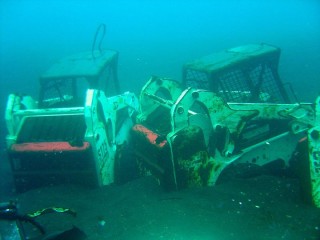 Also becoming a diver attraction are these Bobcat S175 skid steer loaders, which one would imagine would probably become insurance write off's after such a long time under the sea!