There's the CX240B SL scrap handler, designed for the recycling and wastes management industries, and the 721F XR wheeled loader with extra-reach loader arms to make light work of bulk haulage trailers. For smaller operations, both wheeled and tracked compact loaders provide a power source for a range of handling attachments.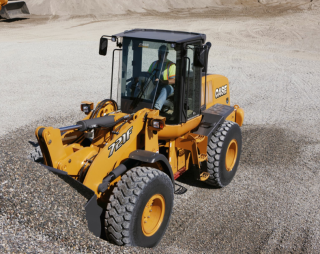 The Case CX240B SL scrap handler builds upon the company's history of robust waste handling solutions. Equipped with the CX-B series cab and a parallel lift structure, the CX240B SL offers an operator working height of 5.06m, allowing a view across the working area and into bulk haulage trucks.
With a choice of booms and arms for a range of material handling duties, the CX240B SL has additional counterweight for stability when working with long reach equipment. The machine uses hydraulic cylinders from the weight class above to provide higher lifting forces and a wider working envelope, boosting productivity and minimising downtime for repositioning.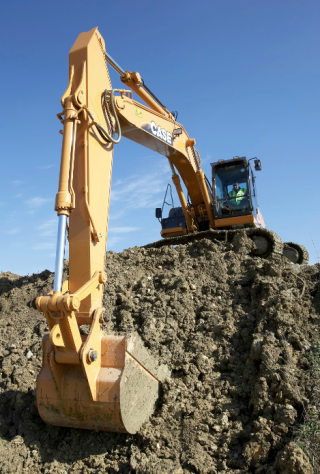 When supplied with XR extra-reach lift arms, the proven 721F wheel loader offers a maximum dump height of up to 3.33m, making it suitable for truck loading and material stockpiling work. Powered by an Tier 4 Interim engine, the 721F uses SCR technology to deliver maximum hydraulic breakout force with rapid arm lift and tip, Case says.
The machine drives through an efficient ZF auto powershift transmission, with the option of five forward gears and a maximum speed of 40km/h. The 721F benefits from outstanding traction, thanks to the option of 100% locking differentials with heavy duty axle components, ensuring durable long service life.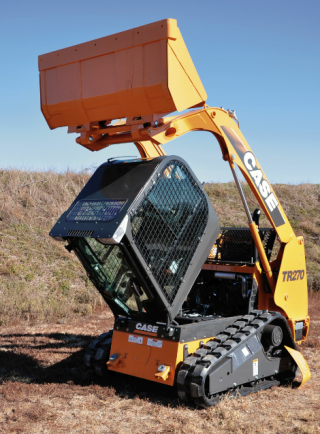 Case is showiing two of its compact loading solutions at RWM, with an SR200 skid steer and a TR270 compact tracked loader on the stand. Both machines offer among the highest engine outputs on the market, providing strong performance and complete controllability.
The SR200 has a rated capacity of 905kg with a tipping load of 1,814kg, while the TR270 has a rated operating load of 1,225kg and a tipping load of 2,450kg. Both machines are powered by a Fiat Powertrain Technologies (FPT) F5C engine delivering 74hp (55kW) and 275Nm of torque.