The photos were shared by regular Digger Blog reader Stuart Jamieson, via Aaron Reid, and feature a Hitachi Zaxis 130 that has got well and truly stuck in what looks like a peat bog somewhere in Northern Ireland.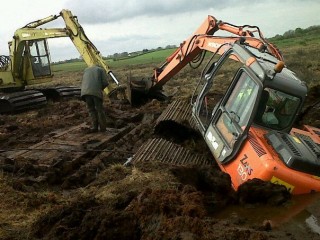 The stricken Hitachi, which incidentally was fitted with extra wide track pads for working in soft ground conditions, has to rely on the assistance of an old Hymac 580D, which is fitted with special lightweight swamp pads to help in the machines extraction.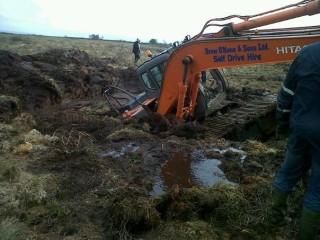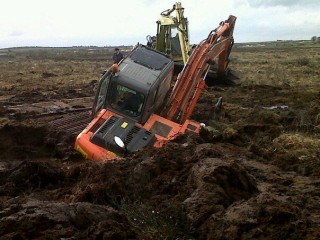 The Digger Blog thanks the lads for sharing these cracking photos with us.