Not much background information on these shots, but it appears that a crane has gone off the track and become seriously bogged on its side, so the obvious solution would be to bring in a Caterpillar D10R dozer to extract the stricken crane... isn't it?
Well apparently not! The D10R that was brought in to give the crane a tug out, appears to have suffered the same fate.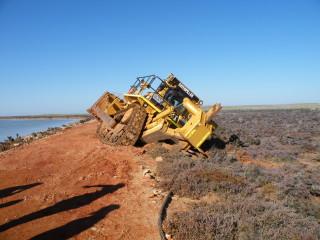 And by the look of the substantial wire rope attached to the back of the dozer, it would appear that another large item of kit would be on its way to extract the dozer!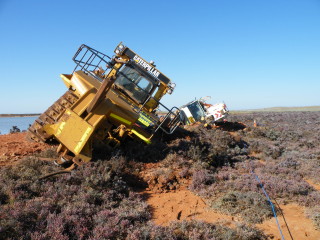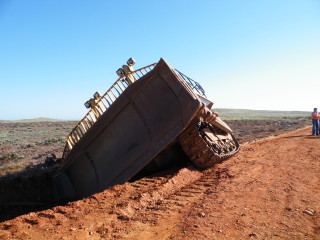 You just couldn't make it up could you!
Thanks go out to Shaun Hall for another great collection of photos.