17 year old Thibaut is currently still at school, but he has a very active interest in heavy plant & machinery. His father owns a 3 ton JCB mini excavator and takes on some small groundworks jobs with his machine and Thibaut runs his own machinery picture sharing website.
First up are some shots of a JCB JZ255 25 ton zero tailswing excavator in action.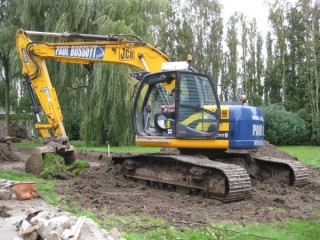 This machine is owned by Paul Bossuyt BVBA, a groundworks, demolition and asphalt contractor based in Meulebeke in Belgium. In these photos the machine is digging out for an extension to a hangar.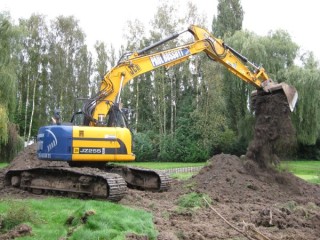 Next up are these stunning shots of another Belgium contractor, Tony Soenens, in action with his Hitachi Zaxis 250LC. Tony Soenens is a general groundworks, demolition and concrete crushing contractor.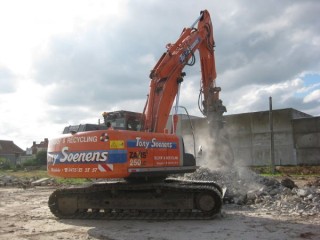 The thing that I always find impressive with machinery owners and users in central Europe, is the care of the machines and the top spec that they all seem to go for. Check out the Hitachi for instance - it features the three piece articulated boom, which is a very useful addition and although very common in Europe, is very rarely seen on tracked machines in the UK.

Also it has been supplied with side walk boards, for ease of access to major components and a rain visor is fitted as standard on the front of the cab. These little touches make all the difference, and it's clearly obvious that the operators take great pride in their machines.
Last up in this collection of photos is a Mecalec 12MXT, that Thibaut snapped while on Vacation in France.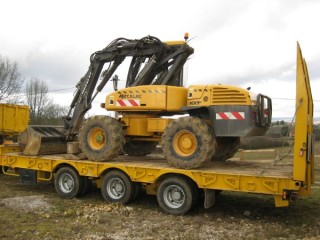 Thibaut has been kind enough to put a link to the Digger Blog so I would like to reciprocate with a link to his site Excavation in Picture here.
Thanks for sharing your photos with us Thibaut.