Toniolo Busnello - one of Brazil's leading tunnelling companies - already runs 17 JCB Loadalls and has just invested in four additional 535-125 models for the construction of the new highway around Brazil's largest city, São Paulo. The new machines, which can lift 3.5 tonnes to 12.5 metres, are all fitted with man platforms so construction workers can position dynamite sticks in the rock which needs blasting for the creation of the tunnel. After the detonation, the Loadalls return and, from the man platforms, tunnel supports are fitted.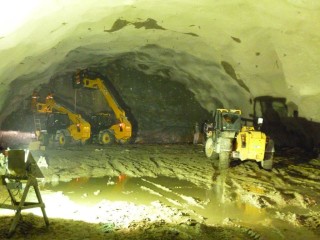 JCB Brazil MD Carlos Hernandez said: "We are delighted to have sold more machines to Toniolo Busnello. The telescopic handler market is growing quickly in Brazil, largely due to the huge investment in the country's infrastructure ahead of the 2014 World Cup and the 2016 Olympic Games. The versatility of the machine on construction sites is also key to the growth in this sector".

Toniolo Busnello, which was founded in the same year as JCB, in 1945, first began investing in JCB Loadalls two years ago and is the largest JCB telehandler customer in Brazil. The company specialises in building tunnels for railways, highways, mines, and dams throughout Brazil and is one of the country's fastest growing construction companies.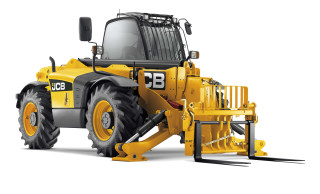 Rui Toniolo, Purchasing Director and shareholder at Toniolo Busnello, said: "In order to ensure the quality and cost control over our projects we do very little outsourcing. This means we are constantly looking to update our equipment in order to lower our maintenance costs while maximising machine availability. We are extremely pleased with the performance and durability of the JCB Loadalls which are working in a very tough environment."