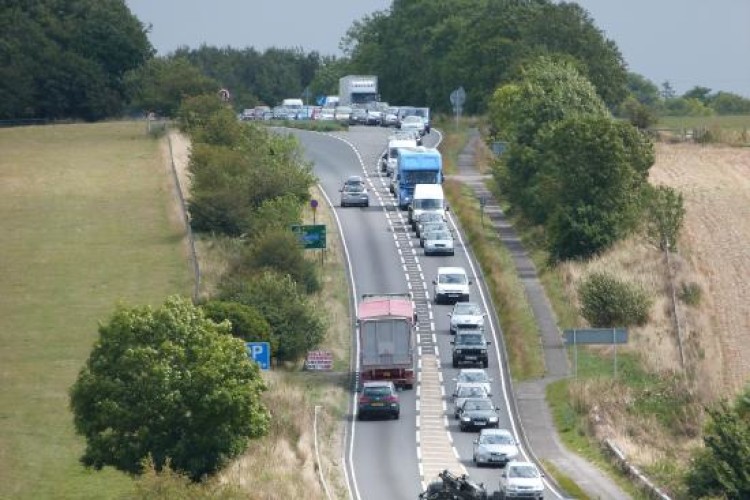 A total of 100 road schemes are now in the programme, including 84 that have yet to start, comprising the construction of more than 1,300 new lane miles on motorways and trunk roads across England.
The biggest single project is a £2bn upgrade of the A303 and A358 to Cornwall, including a 1.8 mile dual carriageway tunnel under Stonehenge. This will create an all-dual route from the M3 to the M5 at Taunton. Together with improvements to the A30, this will give motorists a continuous dual carriageway from London to within 15 miles of Land's End.
There is also £1.5bn to add an extra lane onto certain motorways to turn them into smart motorways.
Transport secretary Patrick McLoughlin said: "Today I am setting out the biggest, boldest and most far-reaching roads programme for decades. It will dramatically improve our road network and unlock Britain's economic potential.
"Roads are key to our nation's prosperity. For too long they have suffered from under-investment. This government has a long term plan to secure the country's future and this £15 billion roads programme is demonstration of that. Better roads allow us to travel freely, creating jobs and opportunities, benefiting hardworking families across the country.

"Spending during the next parliament on England's roads network will be boosted further by maintenance funding worth more than £10bn across the local and national road network.
New projects announced today include:
Southwest: a commitment of £2bn to dual the entire A303 and A358 to the southwest, including a tunnel at Stonehenge.
Northeast: setting aside £290m to complete the dualling of the A1 all the way between London to Ellingham, just 25 miles from the Scottish border.
Northwest and Yorkshire: completing the smart motorway on the M62 from Manchester to Leeds, together with improvements to transpennine capacity from Manchester to Sheffield.
Northwest: improving links to the Port of Liverpool.
Southeast: funding £350m of improvements to the A27 along the south coast, tackling congestion at Arundel, Worthing and Lewes.
East of England: investing £300m to upgrade the east-west connection to Norfolk, by dualling sections of the A47 and improving its connections to the A1 and A11.
London and the southeast: improving one-third of the junctions on the entire M25, to aid frustrated commuters stuck in traffic around the capital.
Midlands: improving the M42 to the east of Birmingham.
The new investment broken down by region is:
Northeast and Yorkshire – 18 schemes worth £2.3 billion
Northwest – nine schemes worth £800 million
Midlands – 17 schemes worth £1.4 billion
East of England – 15 schemes worth £1.5 billion
London and southeast – 18 schemes worth £1.4 billion
Southwest – seven schemes worth £2 billion.
It is expected that these measures will be re-announced on Wednesday when the chancellor delivers his annual autumn statement, setting out government spending plans.
Got a story? Email news@theconstructionindex.co.uk