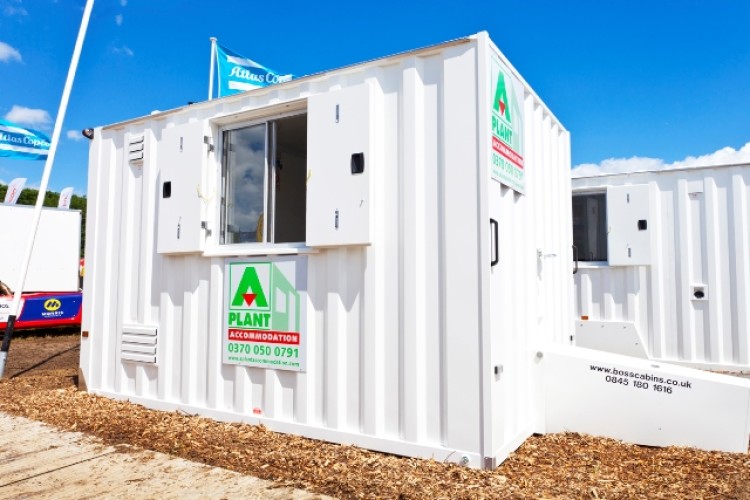 The 12ft (3.7-metre) Comfort Space 7 site huts offer room for seven workers. The stainless steel cabins are advertised as 100% corrosion resistant.
Generator service intervals of 2,000 hours reduce maintenance and logistics demands, while the Comfort Space 7 cabins also boast ECO+ electrical specifications for efficient energy consumption. This means the generator is only required for high-power applications, while lighting and 12v USB power points can be run directly from the battery.
A load shedder ensures that the battery never runs flat and that power is always available for generator start up and hydraulics. Security and safety are further enhanced by telemetry technology, providing visibility of fuel consumption, location and any servicing requirements.
A-Plant director of accommodation Ian Needham said: "These new units offer our customers more flexible, reliable and secure mobile welfare cabins that comply with all relevant legislation. Their high-quality design maximises storage space available to workers, while offering market-leading value, safety and environmental benefits that will make a real impact to our customers on-site."
Boss Cabins director Niall Wordsworth added: "We have grown our business on the back of value-added features and a focus on user safety and the environment. We are extremely pleased and proud that A-Plant, one of the biggest names in the UK rental market, has recognised the benefit our units represent to its customers and placed this volume order."
Got a story? Email news@theconstructionindex.co.uk