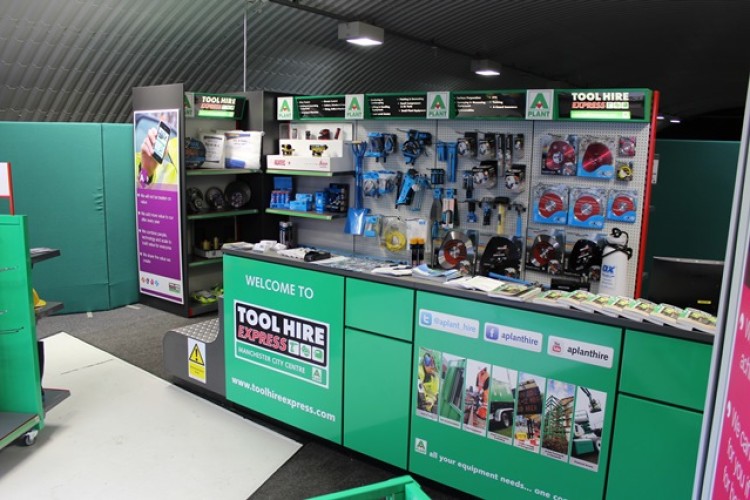 A-Plant already has 125 depots around the UK hiring out everything from hand tools to excavators.
The first Tool Hire Express store opened in Manchester city centre in May as a pilot project. More stores are now being opened in Mansfield, Sheffield, Plymouth and Central London in the next few weeks.
Tool Hire Express stores will focus on the hire and sale of tools, consumables, PPE and similar commodity items. Among the product lines on offer will be heating and air conditioning, fixing, drills & breakers, cutters, grinders and saws. Target markets are office construction projects and the urban repair and maintenance sector.
Tool Hire Express will also offer specialist equipment for lifting and handling, materials handling, low level access, painting and decorating, gardening and landscaping, alloy towers, surface preparation, building, painting, decorating and carpet cleaners.
A-Plant marketing director Asif Latief said: "We are delighted to be opening up more Tool Hire Express stores across the country, and as part of our long term strategy we have identified a number of potential locations where customers will benefit from our services. Manchester Tool Hire Express is in a convenient location of the city centre making it easily accessibility and convenient for customers. It was our pilot store and is proving to be very successful."
Got a story? Email news@theconstructionindex.co.uk