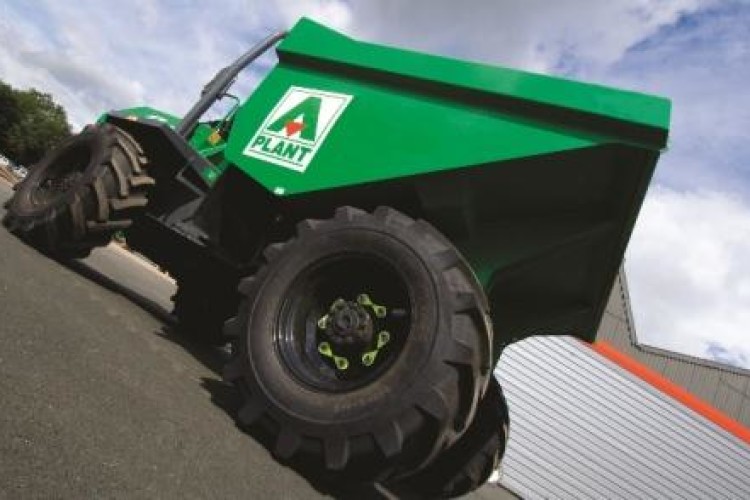 With more equipment going out on hire,  A-Plant delivered £304m of revenue from rental operations (2016: £264m) for the year to 30th April 2017 and total revenue of £418m. Both numbers were 15% up on the previous year.
A-Plant's operating profit rose 7% to £72m (2016: £67m).  Excluding the impact of lower gains on used equipment sales, operating profit increased 11% over the prior year.
Parent company Ashtead, which includes the substantial Sunbelt business in the USA, generated £2.9bn in rental revenue and £3.2bn in total revenue, making a pre-tax profit for the year of £765.1m (20116: £616.7m).
The US hire market is still in growth mode as contractors are continuing to shift from owning equipment to renting it. Sunbelt's revenues grew 27% in the past year from £2,181m in fiscal 2016 to £2,769m.


Chief executive Geoff Drabble said: "I am delighted to be able to report another very successful year for Ashtead with group rental revenue increasing 28% and underlying pre-tax profit increasing to £793m.  The reported results were impacted favourably by weaker sterling but, with 13% growth in proup rental revenue at constant exchange rates, we have good momentum.
"Our end markets remain strong and, most importantly, we continue to see structural change as our customers increasingly rely on the flexibility of rental.  We continue to execute well on our strategy to support these changes through a combination of organic growth and bolt-on acquisitions.  We made significant investments in the year, spending £1.1bn in capital expenditure and £437m on bolt-on acquisitions."
He added: "We expect a similar level of capital expenditure in 2017/18, consistent with our 2021 strategic plan.  A number of the investments we made were in the seasonally quieter second half of the year and we incurred one-off costs associated with acquisition and integration.  Now that this work is behind us, we anticipate seeing the full benefit of these investments in the coming year."
Sunbelt's pre-tax return on investment (excluding goodwill and intangible assets) in the 12 months to 30th April 2017 was 22% (2016: 24%). In the UK, return on investment (excluding goodwill and intangible assets) was 13% (2016: 15%).  This was impacted during the year by a large number of acquisitions that are now being integrated and reorganised. For the group as a whole, return on investment (including goodwill and intangible assets) was 17% (2016: 19%).
Got a story? Email news@theconstructionindex.co.uk