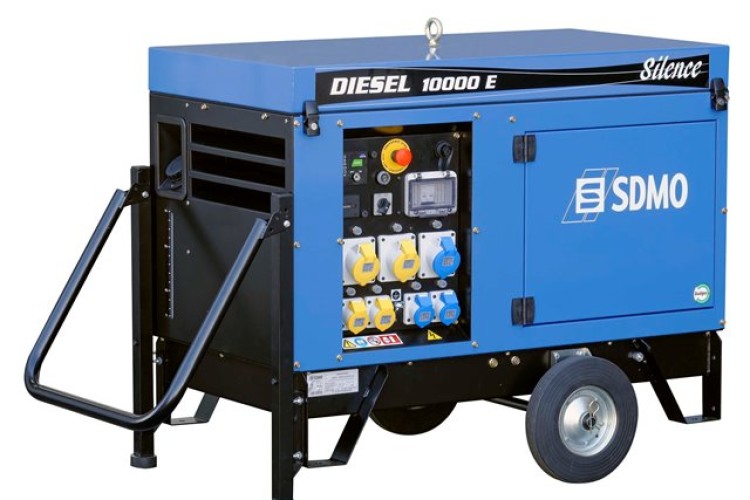 From SDMO, A-Plant has placed a £1.4m order for 158 diesel generators, ranging from 10kVA up to 60kVA models. Within the order are 36 of SDMO's new Diesel 10000 E Silence generators, the first from the production line and the first to be delivered into the UK from SDMO's factory in Brest, France.
The SDMO Diesel 10000 E Silence is a super compact 10kVA generator on wheels. Powered by a Kohler air-cooled industrial engine, it has a soundproof enclosure. It has acoustic pressure level of 81dB(A) at one metre and 69dB(A) at seven metres. It is also fully bunded, ensuring that any fuel or oil spills are retained within the canopy.
A-Plant has also placed a £450,000 order with Cummins for 27 generators, the bulk of which are for the new Cummins 100kVA generator set, the C100D2R. With a noise rating of 66.7dB(A) at seven metres, it is one of the most advanced and environmentally efficient smaller generating sets available on the market, according to A-Plant.
Got a story? Email news@theconstructionindex.co.uk