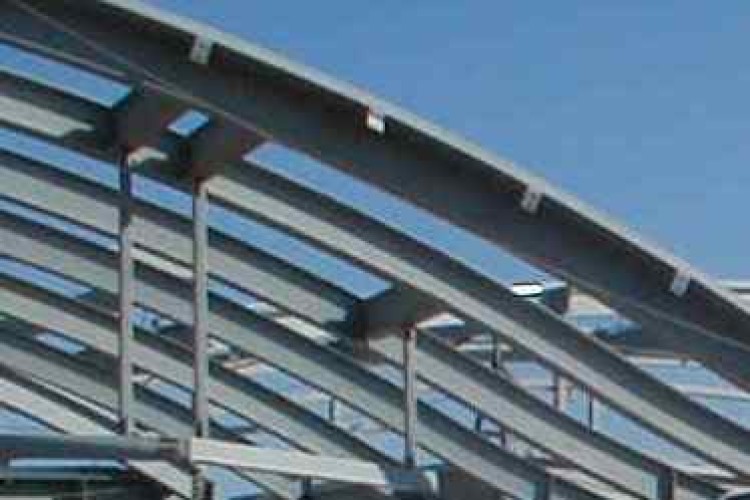 The UK commercial property sector has seen capital values fall by 32.5% since their 2007 peak according to the Investment Property Databank. Despite this, Company Watch data on the financial profile of UK commercial building contractors reveal a financial profile of the upper echelons of this key sector which is surprisingly upbeat – to an even greater extent than our figures for road builders last month. The analysis has been restricted to companies with annual turnover greater than £50m and that describe their business activity at Companies House as the construction of commercial buildings. The sample comprises 96 companies in all.
With leverage still a hot topic in many other industry sectors, commercial building contractors emerge as modest users of debt finance, with an average gearing ratio of total debt to net worth of only 39%. This is greater than the 32% average for road builders that we reported last month but still well within accepted financial norms.
Indeed, half of them carry no debt at all in their latest balance sheets – an extraordinary statistic.
This may well reflect an aversion to borrowing in a low margin sector, or else concern about being beholden to skittish lenders from a banking sector beset with reputational issues, government pressures and restricted lending capacity. More worryingly, it could also mean that activity levels are generally too low to require outside finance for working capital.
But as with the road builders, profit margins are painfully thin at a miserly 3% on total revenues of £30bn. This means that the average contractor in our sample is making only £9.4m on income of £314m. By any standards this represents marginal reward, but in an industry where a single rogue contract can generate survival-threatening losses it is an absurdly high risk business model.
Our sample may be making a total of £905m between them, but these businesses are using resources of £20bn to do it. Common sense says that tender prices should rise, especially as input costs are unlikely to fall significantly, if at all. But the commercial reality, in a flat-lining UK economy hobbled by austerity and in a sector characterised by suicide bidding, suggests that that, if anything, margins could yet shrink further.
Notwithstanding these concerns, the overall financial health of our 96 commercial building contractors is the right side of robust. Company Watch calculates a health rating (H-Score) for every UK company based on the interaction between seven key financial ratios involving profitability, funding and asset management.
These are extracted from published financial information and processed through a mathematical model that compares this data with the characteristics of companies which fail and those which survive. This produces an H-Score out of a maximum of 100. Any company with a rating of between 26 and 50 are considered less than financially robust. Thise scoring 25 or below must be considered financially vulnerable – and there are 10 of those in our list, including some rather well-known names.
Our research shows that more than 90% of all UK businesses which have become insolvent or have undergone financial restructuring during the past 15 years had an H-Score of 25 or less at the time. Of course not every company in this danger zone fails because some are rescued by remedial management action. However, a score of 25 or less is a clear indication of heightened financial risk for clients, suppliers and service providers alike.

Looking at the profile of the 96 commercial building contractors on this measure, their average H-Score is 51, which beats the norm of 49 for all UK companies of similar size. The even better news is that a mere 10% of them are in the Company Watch warning zone.
Three contractors score in the 90s: Thomas Menzies with 99, William Davis with 94 and Thomas Armstrong with 91. There is then a gap before the next three, all on 77. These are Dawn Construction, Laing O'Rourke and Mulalley.
Across the economy as a whole, the expectation would be that around 25% of any sample would be in this financial twilight zone. In fact, 54% of the sample have H-Scores of 51 and above, as compared to around 50% for all UK companies. Drilling down in more detail to potentially adverse financial characteristics, there are no contractors with negative net worth (a highly unusual and encouraging outcome) and only 6% are loss-making.
Unsurprisingly, these companies occupy four of the bottom five places in our league table and five of the bottom 10.
All of this is good news, but the point has to be made that our research covers only the higher reaches of the commercial building sub-sector; the sample contains the larger and more financially secure players in the market. Further down the pecking order are their smaller and often weaker brethren, where the financial picture is far less rosy and the risks far higher. Too often main contractor success is bought at the expense of smaller competitors and subcontractors.
The full report, including the league table of commercial building contractors' financial health, is in the July issue of The Construction Index magazine.
Click/tap here to buy your own copy.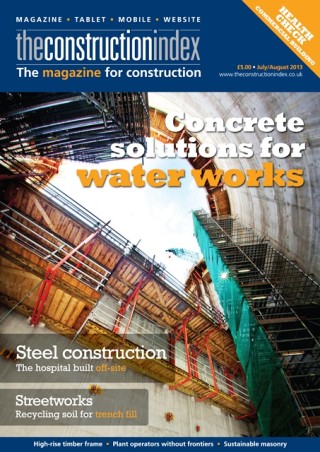 Got a story? Email news@theconstructionindex.co.uk