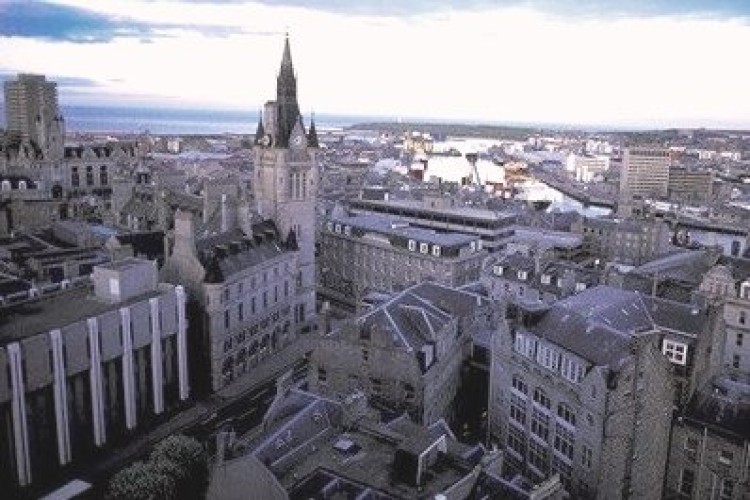 Assuming it proceeds to market, Aberdeen will become the first local authority in Scotland to raise funds through the capital markets.
Subject to market conditions, the index-linked bonds 'may be launched in the near future' the council said.
Applications will be made to the UK Listing Authority for the bonds to be admitted to the official list and to the London Stock Exchange for the bonds to be admitted to trading on the London Stock Exchange's regulated market.
Moody's Investors Service confirmed an Aa2 issuer credit rating on October 7, making Aberdeen City Council the first Scottish council to be assigned a credit rating.
The council said that the money will be used to build infrastructure, includinf city centre redevelopment, housing and roads.

Aberdeen City Council leader Jennifer Laing said: "The prospect of a bond issue has the potential to be one of the most significant events in the history of our city. Following on from the assignment of the credit rating, it would be another first for a Scottish local authority and we are proud to be leading the way with innovation in public sector finance.
"A bond issue represents the best value for the city of Aberdeen and would reduce borrowing costs substantially as we continue on our journey towards creating a 'Smarter City'. By being proactive in our approach to capital funding, we are clearly being mindful of our duty to protect the revenue budget which is the bedrock of our service delivery."
Finance, Policy and Resources committee convener Willie Young said: "When the credit rating was assigned we spoke of the important part our financial management and corporate governance had played. The strength of the rating reflected the external assessment of Aberdeen City Council as an organisation.
"We have explored a wide range of options as we continue our investment in a capital programme which will support the city's growth and diversification during such a crucial period for the region. The launch of a bond issue would be a hugely important step forward."
Derek Mackay MSP, the Scottish government's finance secretary, said: "We welcome Aberdeen City Council's innovation in using the capital markets as a route to finance. Investment in infrastructure throughout the country is vital to Scotland's future and this bond issue has the potential to support a number of key projects in Aberdeen in the years ahead. It is a funding mechanism which has great potential for wider use in Scotland."
Got a story? Email news@theconstructionindex.co.uk